Norm Eliassen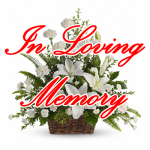 Born in Chicago, Illinois on September 27, 1931
Departed in Palm Bay, Florida on September 30, 2019
Norm Eliassen 88, passed away on Monday, September 30, 2019 He was born in Chicago, Illinois and came to Brevard County in 1949. Norm was a Real Estate Broker and an owner of Melbourne Realty. He graduate from Melbourne High School and the University of Florida. Norm is survived by two daughters.
6 entries.
I loved his parents and norman and brother good people. Rest in peace.
Norman was a kind and generous man who loved people and did a lot to help them. Rest in peace after a life well lived.
Condolences: I knew Norm from High School days. Class of 1950.
Norman was a true gentleman and friend for many years. He was a constant mentor for my landscaping endeavors. He always addressed me as Sir Richard, not sure why. In 1981 he showed and sold to my family 12 acres of Paradise in the south end of the County. We will miss Norman and will always remember him for the joy this land has and continues to bring to many. REST IN PEACE MY FRIEND.
Rest in peace my friend, as fellow Realtors we worked together on many transactions. and in our Melbourne Area Board of Realtors where we each served as past presidents. You made your mark in the early development of professional Real Estate services for South Brevard
We were so sorry to see that your Dad (or Grandfather) has passed away. He was a friend of my father, Adger Smith. I do know that Dad & my Mom thought a lot of him. They liked him very much and always felt he was a very trustworthy man. You may know my cousin also, Vicki Merrow Radford? She has mentioned to me a couple of times in the past that she was friends with Lori?? Again we are so sorry to read that he has passed away. It is so hard to lose a loved one. May God be with you all & give peace and comfort. Al & Connie