Patricia E. Hansen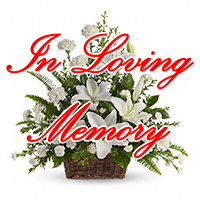 Born on September 16, 1947 in Surrency, Georgia.
Departed on January 27 2021, in Melbourne, Florida
Patricia E. Hansen, 73, of Melbourne, Florida passed on January 27, 2021. She was born on September 16, 1947 in Surrency, GA to Johnnie Asbury Bohannon and Ruby Hutcheson.
Her family includes her daughter Dawn A. (Charles) Mitchell, sons Richard (Tonya) Withrow, Michael Withrow, William (Amanda) Matthews; sister Gladys Griffin; brothers Jimmy Bohannon and Henry Bohannon, 13 grandchildren and 9 great grandchildren. She was preceded in death by her husband, Robert Hansen.
Private family services will be held.