Patricia J. Beverstein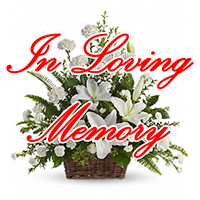 Born in Saganaw, Michigan January 15, 1935.
Departed in West Melbourne, Florida on September 8, 2018
Patricia J. Beverstein, 93, passed away on Saturday, September 8, 2018. She was the former owner of Good Friends Travel Service in Indialantic and a former Member of the Indialantic Rotary Club. Patricia is survived by her daughter and son in law, Mary A. Beverstein-Valance and J. Michael Valance; grandson, John N. Valance. She was predeceased by her husband, John E. Beverstein. A memorial service will be held Monday, September 17, 2018 at 10 am at Buena Vida.
2 entries.
John and family, We're so sorry for your loss. She is with her Savior now. Glory to God! His newest angel is home. We love you and think of you often. Love Mindi and Bob Dick
We will always remember Pat with great love and affection. She was a wonderful friend and mentor, and a "chosen" member of our family. She was the best person in the world to work for. It was always fun to go to work with Pat at Good Friends Travel. The agency was aptly named because everyone who met Pat loved her and considered her a friend. We have many fond memories of going to Leach Lake up in Minnesota with Pat. Oh, how she loved the fried fish and rhubarb pies that my Mom used to make at the lake, and playing cards, and enjoying just being together in a log cabin for a week. Pat was also one of the most classy ladies I ever knew. Both Rob and I respected , loved and admired her. We will miss her.