Paul Douglas Cundiff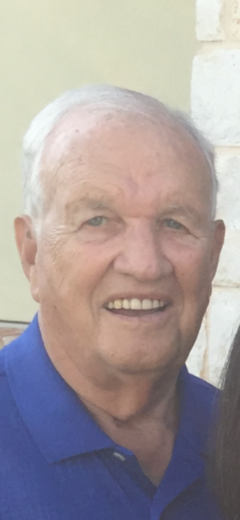 Born on August 28, 1937 in Parkersburg, West Virginia
Departed on December 17, 2021 in Palm Bay, Florida
After a long and full life, Paul Douglas Cundiff, born August 28, 1937, in Parkersburg, WV departed this world in Palm Bay, FL on December 17th, 2021.
Survivors include his wife Beth Cundiff with stepson Jesse, son Paul Douglas, Jr (wife Laurie) with grandchildren Kelly, Paul Douglas III (wife Brianna), and daughter Renee (husband Jeff) Nauful with grandchildren Zach, Ciara, and Austin. He was predeceased by his first wife Catherine.
Early on, Paul demonstrated his early commitment to family by giving up a college football scholarship to return home and care for his ill father. He later returned to college completing his bachelor's at the University of Central Florida (FTU at the time) as well as master's at the University of Pittsburgh.
He went on to serve a remarkable career in the FBI from which he retired. He held his pilot's license for many years while living in Florida, was a tremendous coach, father, husband, grandfather, and a friend for life if you were fortunate enough to have known him. He loved his animals, gardens, flowers, travels, college football; but most of all bragging about his family.
Services will be private at Brownlie and Maxwell Funeral home.
9 entries.
Friends and Family, I just today came across this obituary and felt sadness reading about Paul. I worked with Paul at The FBI and have many memories of conversations and laughs shared. My condolences to all of you.
I met Paul while spending time in Melbourne FL with My father in law Pete Mason.Paul was such a kind man.I wanted to come visit Paul in 2020 while in Melbourne but not with the covid going on.Really enjoyed the time I did spend with Paul.Paul was so knowledgeable.
I have great memories of Uncle Paul from when we would all get together in Chantilly. I remember when he trusted me to look after Charger for a week, and he once let me interview him for a school project. After he moved to Florida, I always enjoyed seeing Uncle Paul on his work trips back to Virginia. I will miss him and cherish the good memories. My thoughts and prayers to Beth, Doug, Laurie, Renee, Jeff and all the grandkids.
Friendship with Paul goes waaay back. He and Richard knew each other as kids growing up. The friendship continued throughout the years and families. He will be missed. Our prayers are for comfort for those he has left behind.
My heart is heavy and we send our love to you as we pay our respect to Uncle Paul. So many great childhood memories of Uncle Paul with the numerous times we got together over those years. He was an amazing guy and I loved him. We're thinking about you during this difficult time. Love to everyone, David, Dawn, Gianna and Julian
It is with great sadness to hear of Paul's passing but joy in my heart from having known him. Kindness always present where ever he stood. Rest in Peace.
Uncle Paul will be forever remembered as dedicated to his work, family and fun. My condolences to Beth and family. Love, Niece Sue Hagenbuch
Heartfelt condolences to family. Uncle Paul is in my heart with wonderful memories of family times together, like Uncle Al making snow for young cousins, Doug and Renee, visiting Delaware. 🕯 🕯 🕯 🕯
A kind, giving, and always listening brother-in- law will forever leave special memories for me. Paul was there for everyone ready to help. He was greatly admired by me. My deepest sympathies to his wife Beth and family members. He will be greatly missed. RIP Paul. Love, Irene