Paul J. Martinez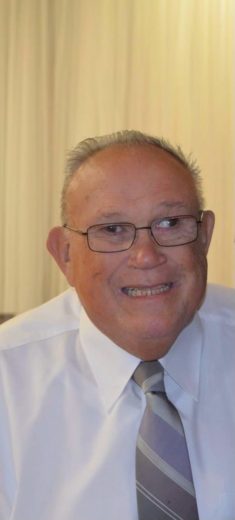 Born on December 3, 1943 in New York City, New York
Departed August 29, 2022 in Melbourne, Florida
Paul J. Martinez passed away on August 29, 2022 in Melbourne, Florida. He was born on December 3, 1943 to Ofelia and Paul Martinez in New York City, New York.
He moved to Miami, Florida in 1971 and worked in banking for years and ended his work career with Miami-Dade water department. Paul moved to Melbourne in May of 2020. He was a member of Ascension Catholic Church in Melbourne.
Paul is survived by his sister Nora ( Nick) Yanas; his niece Diana Dudley; his nephews John (Stephanie) Yanas, Nick (Kelly) Yanas; his great-nieces and nephews Kelley (Justin) Morris, Brandon (Amanda) Dudley, Nicholas (Jessica) Yanas, Heather Yanas, Stephen Yanas; his great-great nieces and nephews Brianna and Jade Morris, Charlotte Dudley, Nora and Elijah Yanas and Liam Ward; and special niece in his heart Susan CasaSanta.
A memorial service will be held at the Brownlie-Maxwell Funeral Home, 1010 E. Palmetto Avenue, Melbourne on Saturday, September 10, 2022 at 2pm. Family and friends are welcome to join us for a reception afterward. A Memorial Mass will be scheduled at a later date.
2 entries.
Uncle Paul, was a wonderful person. My sympathies