Paul Rodney Gardner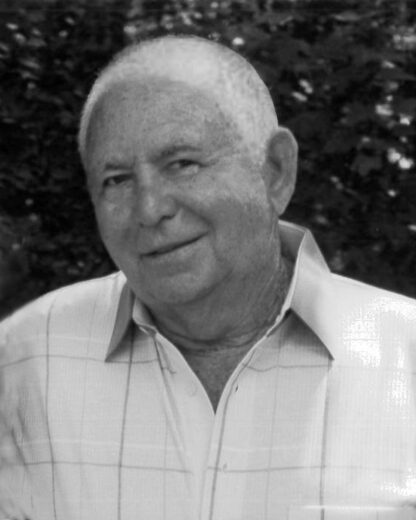 Born on December 13, 1932 in Malabar, Florida
Departed January 15, 2023 in Palm Bay, Florida
On January 15, 2023 Paul Rodney Gardner passed away peacefully at the William Childs Hospice House just a few miles away from where he was born 90 years earlier.
A lifetime resident of Brevard County, Paul was born at home to Grady and Verlie Gardner on December 13, 1932. He enjoyed a childhood of fun and adventure hunting in the woods of South Brevard and fishing in the Indian River. He attended Melbourne Elementary and graduated from Melbourne High School where he met and later married his high school sweetheart Nancy Dobson. Together they raised their family and were blessed with 70 years of marriage.
He was employed by Florida Power and Light Company for 36 years starting as a lineman and retiring as a supervisor. After retiring he enjoyed many years hunting, fishing and spending time with family and friends at his home in Valkaria.
Paul will be greatly missed by his wife, daughter, son-in-law, sisters, brothers-in-law, cousins, nieces, nephews, grandchildren and great grandchildren. He will forever be remembered in their hearts.
Family and friends may call on Monday, January 23, 2023 from 4:30 until 6:00 pm at Brownlie Maxwell Funeral Home, 1010 E. Palmetto Avenue, Melbourne.
In lieu of flowers, the family requests any donations be made to William Childs Hospice House, 381 Medplex Parkway, Palm Bay, Florida 32907.
11 entries.
I am very sorry to have just learned of Paul's passing and extend my sincere sympathy to Nancy, Norma, Rikki and your extended family. I still remember your home in Malabar, that, if my memory serves me correctly, Paul had built himself—and of the many times spent there in my youth with Paula and your family. Remembering you all always on this date
My grandfather. I could never have been blessed with a better man to call my grandfather "Pawpaw ". Pawpaw was one of my favorite people in the world and always will be. One of few I loved and respected more than anything, having such an impact on my life, part of which makes me who I am today. He taught me to appreciate the land and water, to see how truly wonderful it was to be outdoors, would take me with him out on the river overnight before gill nets were banned, taught me how to make and mend the nets, how to ride 3 wheelers, horses, how to clean fish, how he would skin a hog or buck, (he didn't have any grandsons but I was definitely a tomboy and loved every second of it) he would play silly little pranks on my cousin and I, terrify me by pointing out all the eyes of the gators surrounding us at night in the boat and chuckle, it was the best sound ever! I realized we never had deep conversations during those times, it was like we didn't need to. Even at a very young age, he would happily answer all my questions and show me how to do things and then we'd sit quietly doing them together, pointing out the call of a whippoorwill, croak of a bullfrog, just smiling and listening to all the sounds in nature around us. He was always smiling and joking and must have had the patience of a saint to take the time for the overly curious kid I was that had a million questions and wanted to learn everything! Those times with him were the best times in my life that I will cherish forever. His great grandchildren love to hear my stories with him, through us he will live on and he will definitely always be with me.
Mr Paul was a longtime family friend of my mom and daddy , Harry and Frances Griffith. My mom and daddy and our entire family loved both Nancy and Paul . I have many memories of fish fry's on the dock in Malabar and cookouts at the hunting camp and smoked mullet cookouts at Mr Grady's ! Those were truly blessed and wonderful times ! Peace be with you and your family Mr Paul 💙🙏
So many fond memories of your Dad from when we were just kids Norma. Big hugs to you & your Mom and all of the family.
So sorry about Uncle Paul. He & Nancy were such a huge part of my childhood when visiting John & Melba with all our Grimes crew! Sadly, I lost my dad when he was only 47 (Frank (Henry Francis Grimes Jr) & my mom Clatie at age 58. Though Malabar was the only place we went on vacation back then, the memories made as a child will never be forgotten. Love to all the family.
Worked as a lineman and supervisor with Paul.Was a great friend and boss. Nancy was always by his side will be missed Rest in peace Terry Hodgkinson
So sorry to here of the loss of Paul. He was a friendly neighbor. He will be missed.
Paul was a wonderful example of a family man. We have such fond memories of Paul. He always had a smile on his face and a good story to tell. We will miss him.
Peggy Webb Retired FPL Paul hired me in 1984.
Beautiful written obituary. He is missed already.