Pauline D. Minogue
In loving memory of Pauline D. Minogue, who passed peacefully at home on August 14, 2023. Pauline was born on July 4th, 1931 in Cleethorpes, England, to the late Charles R. Beer and Edna Mae Beer. She was preceded in death in December 1991 by her husband Bernard J. Minogue. She was preceded in death in June 1956 by her daughter Ellen Minogue. She was also preceded in death by three of her siblings, Ronald, Joan, and John; as well as her grandson Brandon Amlong. She is survived by two sisters and four brothers; Jackie, Cherry, Ray, David, Chris, and Mac. She is also survived by her amazing children, Theresa Amlong (Greg), Kathleen Williams, Frances Cutro, Martin Minogue (Sharon), Patricia Collins, and Geraldine Minogue; as well as 12 grandchildren, 6 great-grandchildren, and 2 great-great grandchildren. Pauline was the third oldest of ten children. Growing up in England during World War II was no easy feat, but she and her family persevered. From rationing food, to retreating to the bomb shelter when the air raid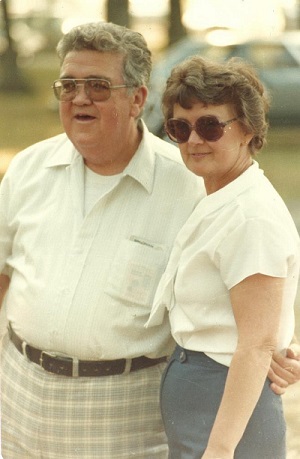 sirens blared, the family did everything they had to to get by. She left school at sixteen years old to work and help look after her siblings. Soon after, she met her late husband Bernard J. Minogue. He was in the U.S. Air Force. They married in 1951 and lived in England for a while, until he was transferred back to the states. They were blessed with their first child in 1954. They had seven children in total, one of which sadly passed in infancy. With her husband being in the military, they moved a lot- from England, to Texas, back to England, New Hampshire, to New York, finally settling down in Long Island, New York after he retired from the Air Force. They eventually moved to Indialantic, Florida in 1986, where she lived out the remainder of her days. She worked for Northrop Grumman for 20 years, retiring in 1994. She was an active member of her church and community until her health got in the way. She lived a full life, always stressing the importance of family. Never short on guidance and support, Pauline was the epitome of a matriarch. She was surrounded by her family, even to the very end- a true testament to the values she instilled in her children. A service celebrating Pauline's life will be held in Indialantic, FL at 11:00am Saturday, August 26th, 2023, at St. Mark's United Methodist Church. She will then be laid to rest on Long Island, New York on October 6th, 2023 at 11:00am at Long Island National Cemetery.
9 entries.
So sorry prayers for you and your family
We can all feel the love of this Family, God Bless you all
My heart aches missing you! I will smile as you asked me to knowing you are with dad and had such a full beautiful life. Thank you for being my mom and giving me so many siblings to help me through life without you. I could never had picked a better mother. Give dad a hug for me! I will love you forever and always!
You always amazed me with your strength and courage. There was no better role model than you and dad. My heart aches for your presence, but I smile for you and the peace you deserve. Give dad a big hug for me! I'll love you forever!
I will carry your love with me always. I'm forever grateful for our bond and everything you taught me in life. I love you Gram 💚 forever and always 💚
Thank you Mom for all your love and guidance in my life. Miss you terribly!
I am So sorry for your Loss.
Pauline was an amazing person!..
Mom, I am so happy that I was raised by such a wonderful and strong woman like you. You taught us kids to face life head- on and have always been our role model, inspiration, and strength. We'll miss you so much and keep you in our hearts always.