Philip "Baird" Stafford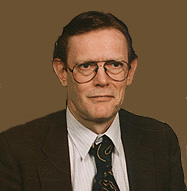 Born on April 23, 1947 in Boulder, Colorado
Departed February 4, 2023 in Melbourne, Florida
Philip "Baird" Stafford, 75, West Melbourne, Florida passed away on Saturday, February 4, 2023 at 5:20 pm at Melbourne Regional Medical Center due to respiratory failure. He was active and healthy until his sudden hospitalization in his final few days.
He was born in Boulder, Colorado on April 23, 1947, son of Howard Straub Stafford and Phyllis (Baldwin) Stafford. He is survived by his husband of 33 years, Harvey Newstrom; sister Malinda (Stafford) Blustain; nephew Jonah Blustain; nephew Elijah Blustain and their families.
He studied English and Literature at University of Colorado Boulder 1965-1968. His first love was acting. He starred in two feature films and in the regular cast of Florida's presentations of its state play, Cross and Sword. He shared his love of acting though acting, directing and teaching at local community theatres, including Surfside Playhouse, Playwrights Workshop of Brevard and Brevard Community College Experimental Theatre. He was well respected as an actor and authority on acting. He was featured in several documentaries about Britain's 1980s video censorship political landscape.
He later expanded his professional career to include photography, writing and editing. He helped research, edit and index books for various esoteric publishers. He edited newsletters for American Mensa and wrote a weekly social commentary column called "We, the Person." His professional photography progressed from film, digital images and image editing into virtual worlds landscaping and avatar portraits. He landscaped online nature parks, art galleries and craft fairs for virtual worlds in cyberspace.
He was an early pioneer in the emerging internet community. His online community work involved several pagan, wiccan and religious communities. He was one of the original cofounding voting members of half a dozen internet newsgroups and was quoted and referenced in many early internet FAQs. He co-founded an IT Security consulting firm and served as its CEO and president for almost three decades. He was a founding and supporting member of the Brevard chapter of the Information Systems Security Association.
His spiritual interests included neopaganism and magical spiritual beliefs. He helped establish several Wiccan and Pagan groups as well as serving in esoteric magical orders. He was a respected high priest, counsellor and friend in local groups and in online communities. He mentored friends with both spiritual issues and gay rights struggles. His legal marriage was in the first group of 30 ceremonies started one minute after midnight the first day same-sex marriage became legal in the state of Florida.
His hobbies included decades of playing Dungeons and Dragons with his closest friends. He hosted weekly discussion sessions and sushi eating sessions with local Mensa members. He helped American Mensa start and name their Project Inkslinger charity, which helped restock libraries with book donations after natural disasters. His favorite books were science fiction and fantasy with magical themes. His private library amassed thousands of books which will now be distributed to new readers.
His final resting place with be on the University of Oregon campus, where his family plot honors the family's history with the University. In lieu of flowers, donations of books or other support can be made to local libraries and schools to promote reading and accessibility to books.
2 entries.
Baird was my first acting teacher. The last time we spoke I was paying a role on a national tour and I thanked him for everything. His knowledge and talent was vast. He is missed and thought of often. Rest in peace.
I remember Baird fondly through our collaborations at Surfside Players. He directed the first play in which I acted thete, 1979's A FLEA IN HER EAR, and gave one of the most chilling performances I've seen to this day in Surfside's brilliant production of Ira Levin's VERONICA'S ROOM. My condolences to Harvey on his loss. "Flights of angels sing him to his rest."