Rev. William J. King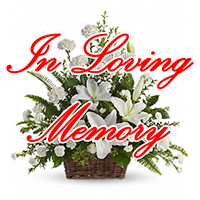 Born in Selma, Alabama on July 21, 1921.
Departed in Melbourne, Florida on October 30, 2018
Rev. William Joseph King (Colonel, Chaplain, USAF Ret.), age 97 of Melbourne, FL passed away on October 30, 2018. Funeral Services will be held on Thursday, November, 15, 2018 at Shiloh Baptist Church in Vacaville, CA where he served as the Founding Pastor.
A memorial service and reception will be held on Saturday December 8, 2018 at 11:00am at Advent Lutheran Church, 700 N Wickham Rd., Melbourne, FL.
In lieu of flowers please consider a donation in his memory to Shiloh Baptist Church, 185 Chandler St., Vacaville, CA 95688.
4 entries.
It is with a very heavy heart that I write this. Having just lost my father & now hearing of the passing of the man I wanted as a father if mine ever passed. I am so sad that I was not able to see him one more time. I spoke to him several times in the last month but he never let on that he was so ill. Go RIP my dear friend. I shall forever miss you & my father. Enjoy heaven together. All my love.
To the family, peace and grace during this time. I am sad yet he is forever in my heart. Working by his side in Hawaii was a blessing. His wisdom and love of God and people was most important. The gentle guidance and mentoring encouraged me to accept my calling in becoming ordained and licensed. He sent me his books two years ago. Howard Thurmond's books are in my library. As Pastor King would say, "Press On"... God Bless.
To the family .. My heart aches and he is deeply missed on a daily basis. I have never met such a sweet and caring person. It was an honor for your family to trust the Sonata Family with such a precious jewel. Please know that you always have a family in us.
To the family, Dad, Reynard Parris, and I knew Rev. King for only a short time, however, our talks were always full of love, encouragement, and love of God and mankind. It was clear that he was a wise and caring shepherd, always there to guide his flock. Certainly, he exemplified a "life well lived." We and many others will miss his smile and gentle demeanor. May he dwell in peace! For those left behind, may your memories suffice to give you comfort in these days of sorrow and loss. You are all in our thoughts and prayers. Reynard Parris and Rasheedah Muslim (Sonata Viera)