Ricky E. Furtney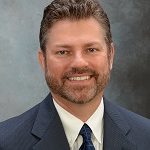 Born December 21, 1959 in Champaign, Illinois.
Departed on December 6, 2020 in Indian Harbour Beach, Florida
Ricky E. Furtney, 60, went home to be with his Lord and Savior on Sunday, December 6, 2020
after battling cancer for a year. A celebration of Rick's life will be held on Saturday, December
19th from 2 to 4 p.m. at the First Baptist Church of Melbourne with Pastor Scott Wilson
officiating. In lieu of flowers, the family requests that memorial contributions may be made in
Rick's name to the Fellowship of Christian Athletes of Brevard (brevardfca.org). A private family
burial will be held at the Shiloh Cemetery in the Township of Newcomb in Illinois to be
scheduled at a later date.
Rick was born December 21, 1959, in Champaign, IL, a son of Richard E. and Mary Sue (Kirby)
Furtney. He grew up with his sister, Theresa, and his brother, Kevin, on a 3rd generation family
farm in Fisher, IL. Rick earned his Bachelor's degree in Electrical Engineering from the
University of Illinois in 1982 and his Master's in Business Administration from the Florida Tech
in 1992. He met the love of his life, Barbara S. Davis in college at the University of Illinois in
1979, and they were married July 2, 1983, in Fisher, IL. They have been married 37 years and
were blessed with 3 sons. Barbara survives Rick along with their sons, Matthew D. Furtney
(Sarah), Joshua D. Furtney, Isaac T. Furtney (Samantha), and Rick's sister, Theresa Cox (Brett).
He was preceded in death by his parents and his brother, Kevin.
Rick Furtney started his career at Harris Semiconductor where he rose to Vice President of
Power Management Products and became a Founding Officer in Intersil when it split from
Harris as a private entity. In 2000, he participated in the IPO preparation of Intersil in what
would become the largest IPO in American Semiconductor history and subsequently became
Vice President and General Manager of Analog Products and Manufacturing Operations, with
1,500 employees around the world. After Intersil, he became Vice President of High Reliability
at International Rectifier, which provided integrated circuits for aerospace and military power
applications. In 2006, he became President and Chief Operating Officer of Intellon, a leading
provider of high-speed powerline communication. He led Intellon through 3x revenue growth
and an IPO until its sale to Atheros/Qualcomm in 2009. In 2014, Rick started his company Areli
Advisors to serve as a consultant and board member for several companies, advising on areas
of power management, medical neuropathy treatment, and many other technologies. He later
joined ON Semiconductor as Senior Director of Strategic Business Ventures where he evaluated
over 150 companies for possible acquisition and investment in a variety of technical fields. In
2018, he led the technology market analysis, evaluation, selection, and international acquisition
of SensL, a company specialized in lidar autonomous driving vehicles technology. Rick often
shared his enthusiasm for his engineering work with his boys, helping to inspire all three of
them to pursue degrees in engineering.
While building a lifetime of career success and accolades, Rick always considered his faith and
family as most important. He was an active member of First Baptist Church of Melbourne. He
also served on the boards for the Fellowship of Christian Athletes and Sent ETC as part of his
passion to share the Gospel and help others. He prioritized his wife and sons in every decision
he made and supported and encouraged his sons in all of their pursuits. He had an
adventurous spirit and enjoyed his weekends and vacations going fishing, dirt biking, hiking,
and waterskiing with his family. He made sure to impart his knowledge and skills to his sons at
every possible opportunity and was a kind, patient, and forgiving teacher.
Rick's humility, grace, kindness for people, exceptional business acumen, adventurous spirit,
and above all love for the Lord are forever imprinted on our minds, our hearts, and our lives.
His love for our family will be impossible to replace until we join him in Heaven one day.
Condolences and memories can be shared at www.brownliemaxwell.com.

18 entries.
I'll always cherish Rick as a faithful church member, student in our seminary classes, and board member on Sentetc. I regret I'll not be there today because I have a cold and don't want to infect anyone. Will be praying for you Barb and the boys.
Praying for this precious family during this very difficult time. I will not leave you comfortless: I will come to you. JOHN 14:18 KJV
Dear Barbara, I'm so sorry and so heartbroken for you and your sons. I didn't know Rick only the stories you shared with me and I know he was an awesome husband and wonderful father. I pray Jesus will wrap you in comfort at this time . Jennifer
Don and I are so very sorry for your loss. We have such fond memories of our first neighbors all those years ago. Praying for each of you and wishing you God's peace.
Sorry to hear of Rickys passing. One of the good ones from class of 78 Fisher High. God Bless
Knowing and working with Rick was a privilege and one of the best times of my working career, because of him. I am glad that I could also call him a friend. Our thoughts and prayers are with the family.
It was an honor to be in the group of 5 who studied Math in the library across the hallway from Ms. Balero's class. We knew he had the engineering and business mind back then already. I enjoyed helping him win Class President in 5th grade. May God bless your family as you all navigate life without Ricky-can't help it I knew him as "Ricky". Christ's blessings especially during this Christmas season.
Rick was one of the finest human beings that I ever met. I was privileged to be able to call Rick and Barb my friends and to be touched by his brand of kindness, friendship and caring. He made my life better and touched so many hearts.
What a wonderful tribute to a loving and faithful man. May God bless you all in this time of mourning and transition.
Barb, I am so sorry to hear about Ricky's passing. He was a great man, husband, and father. My thoughts and prayers are with you and the boys. Maureen
What a beautiful memorial of an amazing life. Lots of strength, love, compassion, and Christian values. Just an amazing father, son and husband. Beautiful!
Prayers for you, Barbara and your wonderful sons. Rick was a great Christian model who loved our Lord. He must have been successful in every way, and he will be missed. Much love to you.
To the Furtney Family, My condolences to you all on the loss of a loving husband and amazing father. I think about you daily and know that God is looking over you all. Blessing to your family . Lisa Bernick & George Penley
It was an honor to have grown up and graduated with Rick at Fisher High School
Rick was truly a family man. As he rose through the ranks quickly as a business man his heart was always with his family. I admired how he could balance work with family. He was a great example of a Christian family man. He will be missed by many.
This is a wonderful, loving testimony to a great life. I was privileged to have known Rick and the whole family. He leaves quite a legacy.