Robert Edmond Mitchell, "Bob"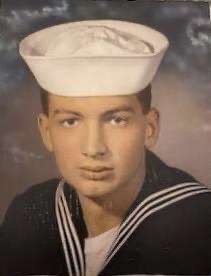 Born on June 26, 1946 in Watertown, Massachusetts
Departed February 13, 2023 in Palm Bay, Florida
Robert Edmond Mitchell, "Bob", 76, passed Monday, February 13, 2023 at his home with his family by his side.
Bob was born June 26, 1946 in Watertown, Massachusetts. He was raised by his mother Victoria and his father Edmund Mitchell.
In 1964 he enlisted in the United States Navy and served honorably in the Vietnam War.
Bob married Corinne Mitchell on September 5, 1965. They were foster parents together while also having six children of their own; Darryl Mitchell, Sean Mitchell, Marlene Mitchell Sweeney, Samantha Mitchell, Seth Mitchell and Melinda Mitchell. In addition to his children, Bob is survived by 14 grandchildren John, Gianna, Mary, Joshua, Chadwick, Gennessa, Jonah, Carly, Cameron, Grace, Gabriella, Paisley, Grayson, Jojo and five great grandchildren Mathers, Trey, Ava, Charlie and Siena.
Bob was loved by each of these people so deeply and he will be forever missed.
2 entries.
To the Mitchell family, I had the honor of being Blessed with knowing Bob. He was a gentle soul, easy and fun to be around. May he RIP and may GOD comfort you in the following days. He is and will be forever loved and eternally missed. My prayers are with you all. May knowing he is with our Heavenly Father bring Peace to your hearts. I love you! Diana Mitchell
So sorry for your lost may God comfort you all