Robert Haines, Jr.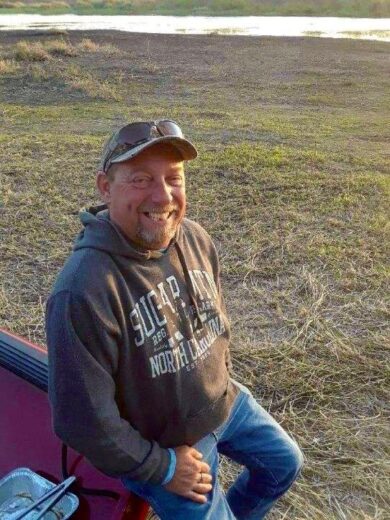 Born on February 24, 1970 in Gouverneur, New York
Departed March 13, 2023 in Palm Bay, Florida
Robert Haines, 53, passed away unexpectedly on March 13, 2023 in Palm Bay, Florida. He was born in Gouverneur, New York on February 24, 1970 and resided in Melbourne, Florida with his wife and beautiful daughters.
His girls were his LIFE! Robert was very proud of the beautiful, kind and caring young ladies that they were raised to be. Robert was an amazing husband, father and extraordinary human being to all who knew him. He was respected by his peers and loved each of them respectively. Robert was a very proud, hard working and dedicated man whose work ethic was impeccable. He started A Drywall Repair Specialist, Inc. in 2003 as a drywall contractor and currently worked for ODC Builds and Construction as a Field Manager.
Robert surrounded himself with his best friend Curtis Narmore and his good ol' boys. He lived life to its fullest and was always ready for a new adventure. Airboating with his friends was his passion along with Alabama football, smoking (pork) butts and COLD beer. ROLL TIDE! He was an avid hunter, fisherman and sportsman. Robert also enjoyed playing darts, shooting pool and hanging with his framily/people. He was always willing to lend a helping hand. Robert's infectious smile and laughter will be remembered by ALL!
Robert is survived by his loving wife Tracey Haines and his two gorgeous daughters, Lexee and Lauren Haines. He is also survived by his sisters Pearl (Tom) Tomczyk, Dawn Haines and his brother Bryan Haines along with many nieces, nephews and cousins.
He was preceded in death by his parents Patricia and Robert Haines, Sr. and his sister Robin Haines.
A Celebration of Life will be held at a location, date and time which will be announced at a later date. In lieu of flowers, donations (checks) can be made in honor of Robert Haines to the Brevard County Airboat Association (BCAA) PO Box 192, Melbourne, Florida 32902.
Brevard County Airboat Association
">