Ronald L. Volbrecht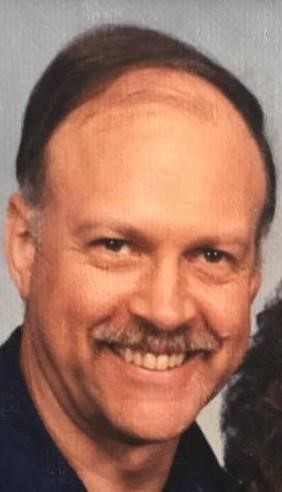 Born on July 14, 1943 in Ithaca, New York
Departed on April 22, 2021 in Melbourne, Florida
Ronald L. Volbrecht, 77, of Melbourne, Florida, and a former resident of Ithaca, New York, passed away unexpectedly April 22, 2021 at his home in Melbourne.
Ron was born July 14, 1943 in Ithaca, the son of Arthur and Evelyn Volbrecht. He was predeceased by his loving sister Lois.
Ron was a graduate of Ithaca High School and enlisted in the US Navy where he served as a radioman during the Vietnam War era. He had been an employee of Lafayette Radio and Radio Shack in Ithaca until moving to Florida. He continued with Radio Shack in Florida until his retirement.
Ron's hobby was transferring music, pictures and old movies into DVDs and CDs. He enjoyed traveling, going to car shows and his dogs, Alfie and Ziggy.
Ron is survived by his wife of 40+ years, Judy Wade Volbrecht of Melbourne, son Zakk Volbrecht of Ithaca, step-daughter Lisa Keefner of St. Petersburg, FL, step-son Bill Passmore Jr. of Melbourne, granddaughter Rachel (Greg) Knoblock of Stratford, CT, 2 great-grandsons, Logan and Lincoln Knoblock, sister-in-law Sharon Wade of Palm Bay, FL, 2 brothers-in-law, David M. Wade of Woodland, CA, and Bob (Colette) Wade of Melbourne, FL, and several nieces and nephews.
A Celebration of Life will be held at the POW-MIA Park Community Center in Melbourne, FL, from 1:00-4:00 pm Sunday, July 18, 2021. Interment will be in the Cape Canaveral National Cemetery, Mims, FL, at a later date to be determined.
In lieu of flowers, contributions can be made to St. Jude Children's Research Hospital.
3 entries.
Ron was a neighbor when we were kids. We kept in touch via fb. I will miss him
Ron was a great guy. He was always checking out our connections, keeping our classmates updated. I remember him fondly as a good friend for many years. RIP, Ron. Sympathies to his family and friends.
Sincere Sympathy to his wife and Family. Ron was a classmate of our 1961 Ithaca high class. He will surely be missed. Ron did some converting of my old tapes onto a CD. Much appreciated and will bring fond memories. RIP Ron. Margie James Perna