Roy Walter Deere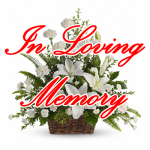 Born on June 13, 1946 in Camden, Arkansas
Departed in Palm Bay, Florida on December 5, 2019
Roy Walter Deere, Jr. of West Melbourne, FL peacefully passed away on Thursday December 5, 2019 at the William Childs Hospice House. Roy was born on June 13,1946 in Camden, Arkansas. He was the eldest son of Louella and Roy W Deere, Sr. Roy was a U.S. Navy veteran who served in Viet Nam. He attended the University of Arkansas and graduated from the Florida Institute of Technology. He was a computer scientist. He was retired.
Roy is predeceased in death by his wife, Barbara Beindorf Deere. He is survived by his brother, Bob Deere (Linda) of Houston, Texas. His step children Paul Mears(Katy) of Tampa, FL and Michelle Servos(John) of Vero Beach, FL. 6 grandchildren, Colby Servos(Michelle), Tara Morgan(Mike), Joseph Servos(Heather), Christopher Mears(Katie), and Kathleen Mears(Michael). 3 great grandchildren, Amelia Morgan, Juliet Servos, and Christopher Austin Mears.
Roy was a member of the Canaveral Mineral and Gem Society, Southeast Federation of Mineralogical Societies and the American Federation of Mineralogical Societies. He served as an officer, board member, and instructor in these groups. He was also an instructor at Wild acres in North Carolina and William Holland in Georgia.
A memorial service will be held at Brownlie-Maxwell Funeral Home on Wednesday December 11, 2019 at 5:30pm.
In Lieu of flowers donations may be made to Polio Plus, c/o Melbourne Rotary Club., P.O. Box 997, Melbourne, FL 32902
3 entries.
I'm terribly sad to hear of Roy's passing. He will be missed. In my mind he will be remembered as a kind and generous instructor in jewelry arts. He was a master of chain maille—design and construction. How blessed I am to have taken two of his last few classes. He will live on in many many hearts and for generations of those wearing his inspired jewelry.
I met Roy about 3 years ago through CMGS. He was an amazing and patient teacher. I enjoyed his classes and his wonderful personality. He will be missed by many.
I had the pleasure of knowing Roy for many years .... he was a gentleman and one of the kindest persons you would ever meet. I was friends to him and his wife Barbara and I feel warm inside that they are together (again) enjoying each other as they had for many many years. God bless Roy and Barbara and their families.