Royce Garland Wallace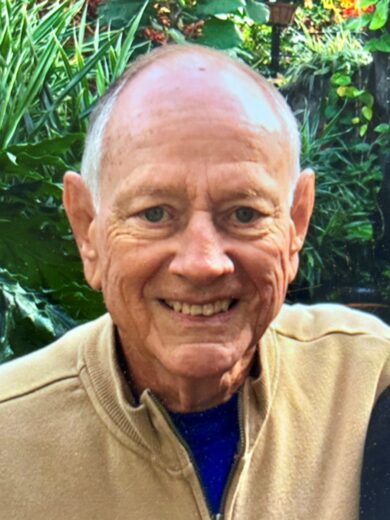 Born on February 22, 1941 in Gainesville, Florida
Departed November 19, 2023 in Palm Bay, Florida
Royce Garland Wallace went to be with the Lord on November 19, 2023, surrounded by his loving family in Palm Bay, Florida. He graduated from Gainesville High School before serving in the Army reserves. In 1979 he moved to Palm Bay to work at Harris Corporation as a material manager. He leaves behind a lifetime of laughter and memories.
He is preceded in death by his parents; his brothers Richard and Taylor and sister Dorie.
He is survived by Genelle, his wife of 57 years; daughter Lisa; son Adam (Kiera); grandchildren Isaiah, Troy and Reuben Wallace; his brother Furman and sister Rene Solis (Jim).
Garland was a devoted husband, father and grandfather. He always found ways to care for everyone around him and often put other's needs above his own. He was a faithful member of First Baptist Church of Melbourne for 43 years, where he lived in community with others as a follower of Jesus. One of his greatest joys in his later life was meeting his buddies at the church every week to clean up the property. He also loved baseball, softball, garage sales, and the Florida Gators.
One of the ways he connected with people was through his sense of humor. He often joked around, and if you didn't know him, you might not know he wasn't being serious. Laughter was one of his greatest strengths and will be dearly missed.
Family and friends may visit from 1 pm until 2 pm on Friday, November 24, 2023 at First Baptist Church of Melbourne. His celebration of life service will be at 2pm. The church is located at 3301 Dairy Road, Melbourne, Florida.
In lieu of flowers, donations may be made to the building fund at First Baptist Melbourne:
First Baptist Church of Melbourne
5 entries.
Garland was always there with a smile and words to make me laugh. He was a genuine treasure at First Baptist church of Melbourne. My prayers go out to Genelle and family 🌷
I remember you all fondly and am sorry for your loss.
We are so sorry for the loss of our wonderful, long- time friend Garland. He was such an outstanding man and a great servant of the Lord. Hope each day gets a little better for your family as you remember all the sweet memories. Your family is in our prayers. We love you all so much.
I have know Mr. and Mrs. Wallace my whole life. One of my most fond memories of Mr. Wallace is he and Mrs. Wallace introduced me to peanut butter on my pancakes!! I have eaten them that way ever since!! I love the Wallace family and am so thankful for their friendship with my family over the years. I will keep you all in my prayers!
The Grigsby are praying for your family. So sorry for your loss.