Sandra Vaughn Coates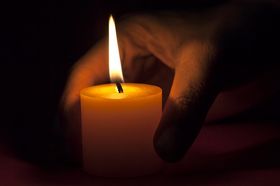 Born on September 17, 1946 in West Palm Beach, Florida
Departed May 23, 2023 in Melbourne, Florida
Sandra Vaughn Coates was born in West Palm Beach on September 17, 1946 to James and Daisy Lyman Vaughn. She passed on May 23, 2023 in Melbourne, Florida.
She was a 5th generation Floridian and a 35 year Melbourne resident. She was a floral designer and a successful small business owner.
Sandra is survived by her husband of 55 years, Bill Coates; her children Ashley (Kurt) Mason of Richmond Hill, Georgia, son Patrick (Shanti) Coates of Charlotte, North Carolina; sister Jan Gilpin of Palm City, Florida and four nieces and nephews.
She was a sweet and loving soul and will be sorely missed by her family and many friends.
5 entries.
Aunt Sandee had a gift of always finding the positive in any situation and sharing a cheerful message that would put a smile on your face. What an amazing Aunt! We love you and will miss you.
Chance made us sisters, but love made us best friends. Words can't describe my loss and that of our family. We love and miss you.
Indeed a sweet and loving soul whom we will dearly miss!
Love you and we'll miss you.❤️