Sara Ilene Medlin-Carmichael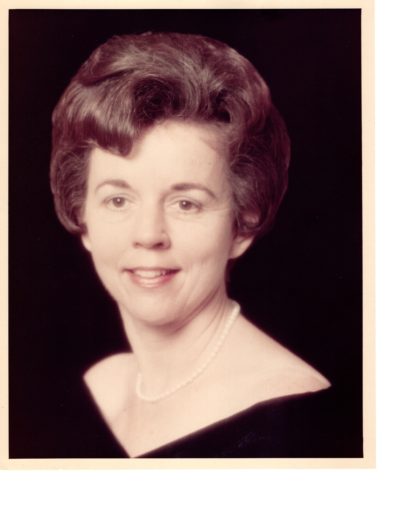 Born July 25, 1929 in Orlando, Florida
Departed March 28, 2022 in Melbourne, Florida
MELBOURNE- Sara Ilene Medlin-Carmichael went home in Christ on March 28, 2022 at Holmes Regional Hospital. Sara was born July 25, 1929 to Charles and Laura Medlin in Orlando, Florida. She grew up in Orlando with brother Robert and sister June until she attended Montreat-Anderson High School and Queens College in North Carolina. She married Glenn Carmichael on July 3, 1948 in Orlando. In 1952 they moved to Melbourne where they established Glenn's Tire & Recapping Service. Shortly afterwards they bought a home in Melbourne Beach where they lived until 1983 and raised sons Bill and Randy.
Sara was an active member of Eastminster Presbyterian Church in Indialantic until she and Glenn moved to mainland Melbourne where they became founding members of Pineda Presbyterian Church. Sara served there as an Elder and made many lifelong friends in their new church. Sara was a wonderful homemaker and enjoyed hosting Bible studies and other gatherings with the ladies of her church. She also became active in the Florida Space Coast Doll Club while collecting and restoring dolls from several eras.
Earlier in her life Sara had earned her pilot's license and was active in the GrassHoppers and the Ninety-Nines international flying clubs for women. As a founding member of Tempo in Melbourne she impacted several local charitable and social events. Other interests included volunteering and fundraising for what is now Holmes Regional Hospital, helping establish and fund the Hacienda Girls Ranch, and volunteering at Rossetter House Museum. Many of Sara's favorite activities were central to their beloved second home in Maggie Valley, North Carolina. Her love of gardening, quilting, sewing, and canning filled memorable days shared with family and friends in their mountain "cabin". During that time Sara also developed a passion for antiques which led to her becoming a dealer for antiques and other collectibles.
Sara was dearly loved as daughter, sister, mother, aunt, grandmother, great-grandmother and friend. She influenced many people with her faith, generosity, and love of family. She is survived by sons William G. (Carol) Carmichael, Jr., and C. Randall (Barbara) Carmichael; grandchildren Rebecca, Nathan, Sean (Cassie), and Scott (Ryanne) Carmichael; great-grandchildren Ayana, Ayden, Clarke, Caroline, and Andy. She was predeceased in 2004 by husband of 56 years Glenn Carmichael.
Visitation will be Friday, April 1st from 6:00 until 8:00pm with a service at 7:30pm at Brownlie-Maxwell Funeral Home.
Friends are asked to consider expressions of sympathy to the Alzheimer's Association.
1 entry.
Sara was a great friend to Penny and me. I missed her at church.