Sean Michael Carroll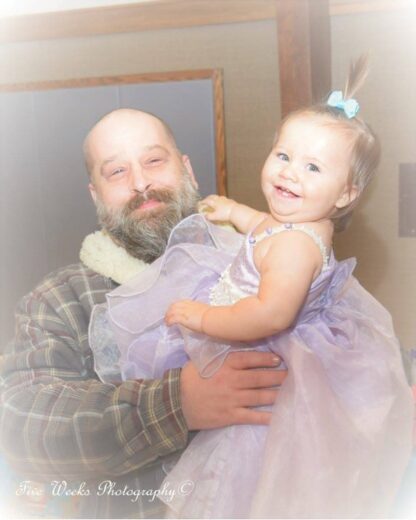 Born on April 12, 1973, in Groton, Connecticut
Departed April 6, 2023 in Melbourne, Florida
Sean Michael Carroll of Melbourne, Florida passed away on Thursday April 6, 2023 at the age of 49. The world has lost a great son, brother, husband and papa.
Sean was born in Groton, Connecticut on April 12, 1973 to mother Martha Jean Carroll and father Charles Joseph Carroll Jr. Sean grew up in New England before eventually relocating to Rhode Island. In 2015 Sean moved to Washington state where he lived until January of 2021 when he moved to Florida where he married his wife Nikita.
Sean was a witty cook who always had a joke up his sleeve. Sean could turn anything into a 5-star meal with just a little time. Aside from his cooking, he always had the best gag-gifts at Christmas. He sure was the prankster.
Sean is survived by his mother Martha and father Charles; brother Jason; wife Nikita; two daughters Contessa and Destiny and his granddaughter Adrianna.
6 entries.
I met Sean at Izzy's restaurant. He was a great friend and a fantastic cook. I will surely miss his smile. He was a sweet soul. He will definitely be missed!!!! Vickie Ramsey ❤️
Thank you for being the best Dad I could have asked for. You came along and helped mend what you didn't even break. Without you I wouldn't be who I am today. I will never be able to thank you enough for everything who did for me. I will forever cherish all your sill antics and all your pranks and gag gifts. I love you dad….. to the moon…..
I miss all your jokes and the pranks you used to play on me. Who's going to scare me now when I'm doing dishes? Thank you for being the amazing stepped up dad that you were. I definitely wasn't ready to say goodbye but I know I will see you again one day. Love you
Thank you for being the best adopted dad a guy could ask for. You taught me so much in just a short amount of time and even when I hated the tough love when it was needed, I wouldn't be who I am today without it. I'll see you when it's my time, Pops. Love you to the moon
Sean was always up for a laugh and a funny story. I loved hearing all of the embarrassing childhood story's of Jason he would tell just as a big brother should. You will always be in our hearts and missed greatly.
Sean was our diamond in the rough. And such a jokester. He brought a wonderful presence into every place he went. His light shined so bright. He loved his girls so much. He is greatly missed. We all lost a great man when he was taken from us. We will always love you, Sean Shine on you crazy diamond...