Sharon Jarboe (Craddock)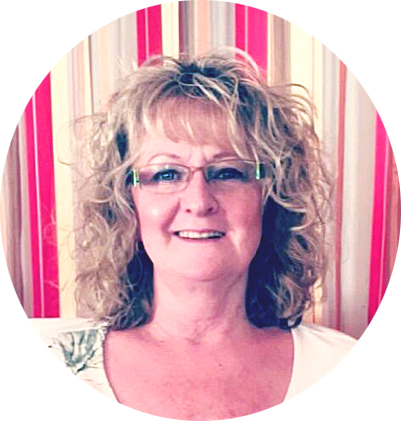 Born on May 4, 1951 in Framingham, Massachusetts
Departed June 5, 2023 in Melbourne, Florida
In loving memory of Sharon Jarboe (Craddock)
Sharon Jarboe (Craddock), 72, of Melbourne, Florida passed away peacefully on June 5, 2023. She was born on May 4, 1951, in Framingham, Massachusetts to the late Dorothy Kennon and Hugh Craddock.
Sharon was a devoted and nurturing mother, whose exceptional organizational skills enriched the lives of those around her, particularly her beloved family. Her unwavering dedication was exemplified through her career at the U.S. Army Natick Soldier Systems Center, where she tirelessly served the soldiers of the United States Army. Sharon took great pride in her role, ensuring that soldiers remained focused and on track. To those who were privileged to work with her, you know the spirit of "HOOAH" she embodied!
She is survived by her loving son, Sean Jarboe, and his wife Colleen of Medway, Massachusetts, who will forever cherish her memory. Sharon's grandsons, Mason and Cooper, brought immense joy to her life, and she adored being their doting grandmother. She also leaves behind her dear sister, Heather Parker, and her husband Richard of Grafton, Massachusetts. In addition, Sharon will be fondly remembered by her nephews, Jason Parker of Marlborough, Massachusetts, and Adam Parker of Grafton, Massachusetts, as well as her brother Charles Sapp and his wife Dorothy of Nashua, New Hampshire. Sharon is also survived by her former husband, Jerry Jarboe of The Villages, Florida and his daughter Linda of Hull, Massachusetts.
After more than 35 years of dedicated service at the Natick Labs (U.S. Army Natick Soldier Systems Center), Sharon retired from the federal government. She was a shining example of commitment and loyalty. Sharon was a graduate of Nipmuc High School, where she laid the foundation for her future accomplishments.
While we will not be holding an official memorial service in Florida, we are in the process of arranging a more intimate gathering with close friends and relatives to honor Sharon's life.
Should you wish to pay tribute to Sharon's memory in your own special way, you may consider making a donation to the American Cancer Society through their website:
American Cancer Society
By contributing, you will support vital research and help make a difference in the fight against cancer, a cause that was close to Sharon's heart.
Sharon's radiant spirit and remarkable contributions will forever be cherished by all who were fortunate to have known her. May she rest in eternal peace, her memory forever etched in our hearts.
8 entries.
Our heartfelt condolences to your family!!! Sharon was a sweet beautiful girl and my fabulous secretary at Natick!!' We all loved her sweet personality and love of people and fashion sense!!! Our hearts are broken!!!! We all send our love!!! So sad to hear of your loss!!!❤️❤️❤️❤️🕊🕊🕊🕊🌹🌹🌹🌹🥲🥲love Col (Ret) Richard Claudia Nicholas Tiffany Ross
Sharon was one of the very first people I met when I started working at The US Army Natick Labs. We had many laughs and fun times. I will always remember her as a very kind and giving person and helpful coworker. A joy to be around. We stayed connected after retirement through Facebook and Christmas cards. We send our deepest condolences to her sister Heather and family as well as her son Sean and his wife Colleen and Sharon's grandsons. Also, to all her family and many friends and coworkers. You will be missed by many. Rest peacefully Sharon, you were one classy lady!🩷🙏
So sorry for your loss, hugs.
Dearest Heather and Family, I am remembering Sharon and her wonderful sense of humor and her beautiful smile. Such a sweet special person. I am deeply saddened by her sudden passing. My thoughts and prayers go out to you and your family during this time of sorrow. My deepest condolences Eileen
Shocking and unfortunate. I knew Sharon for years and had the pleasure to work with her for several months while on detail to Col Johnson back in 06. Such a fun, kind, delightful person while being a competent, dedicated professional. I think of her every Christmas as I hang the adorable "dough" ornament with my name on it she gave me when we worked together. I will continue to do so every Christmas knowing this bright light has left us too soon. So sorry to the family - my thoughts and love are with you all!
Saddens me that Sharon is no longer here seems not possible and I will miss our laughs and conversations !! I'm Sharon's hairdresser for last 4 years or so and I only known her a short few years but really enjoyed the times with her in my chair !! My deepest sympathy to her son and his family and her sister who I met just last month !!! Prayers to all as you go through this difficult time ❤️🙏!!! Lisa Griggs with LisaMarie's Salone di Bellezza
I am so sorry for your loss. Sharon was such a remarkable person and a good friend, I miss seeing her and her friends walk every night, the fun times and the laughs that we all shared. Sharon will live on in my memories forever. My heartfelt condolences.