Shirlene Chapman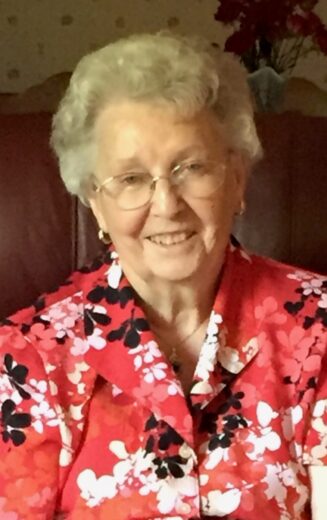 Born on October 10, 1932 in Rexburg, Idaho
Departed December 25, 2022 in Jacksonville, Florida
A beloved wife, mother, grandmother, and great grandmother, Shirlene Chapman, age 90 of Saint Johns, Florida passed away on December 25, 2022.
Shirlene was born October 10, 1932 in Rexburg, Idaho and was the daughter of Walt and Bessie Jensen.
She lived in Rigby until her childhood sweetheart Keith Chapman returned home from serving in the Korean Conflict and they were married in 1952. They moved to California where she supported Keith while he was completing his degree and where her three oldest children were born. They moved to Florida in 1962 for Keith's employment and Shirlene later went on to a long career for the Brevard County School Board serving in multiple schools and in the district office.
Shirlene a dedicated life-long member of The Church of Jesus Christ of Latter Day Saints providing years of faithful service including serving as the Stake and Ward Relief Society President, Ward Young Women's President and Seminary teacher as well as serving for over fifteen years in the Orlando temple.
Shirlene is survived by her sister Ranita Gebers, two of five children Steven Chapman (Peche), and Elise Baird (David). She was the proud grandmother of eight grandchildren Julie, Michelle, Sam, Jack, Jonathan, Jenni, Derek, Tommy and eleven great grandchildren Jackson, Makenzie, Josh, Nicholas, Nolan, Altair, Célian, Jax, Lucas, River and Star. She was preceded in death by her husband Keith and three of her children Sheryl Finch, Bruce Chapman, and Brian Chapman.
Shirlene will be honored at a graveside service at 11 am on Saturday January 7, 2023 at Florida Memorial Gardens, 5950 US-1, Rockledge, Florida 32955.
1 entry.
Shirlene was my valuable secretary at the district office. I could not have functioned without her. Condolences to all of the family of such a lovely lady. God's blessings to you. Sara Surrett Skowron