Shirley Einem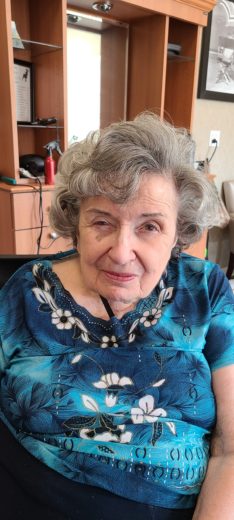 Born on February 25, 1932 in Framingham, Massachusetts
Departed June 18, 2022 in Palm Bay, Florida
Shirley Elizabeth Einem, 90, passed away in the early hours of June 18th, 2022 at William Childs Hospice House in Palm Bay, Florida. Shirley was born on February 25, 1932 in Framingham, Massachusetts. She was the eldest of four children, born to Kenneth and Evelyn Wheeler.
Shirley had a Master's degree in education and taught in Montgomery County Schools in Columbia, Md., and Melbourne High School. She was an educator for many years.
Shirley and her husband Gerald met in Melbourne, Florida, and married on December 21, 1972. They lived in Columbia, Maryland for many years and eventually moved to Brownsville, Texas where they published a CD about the Birds of Texas and conducted numerous bird-watching tours. They also shared Shirley's family home in Tiverton, Nova Scotia for many summers running a bed and breakfast, where she enjoyed baking blueberry muffins and other treats for their guests.
After many years of traveling, they found a place in LaPenita de Jaltemba Bay, Mexico where they lived for six months out of the year. Shirley organized the business while visitors enjoyed the area and accompanied Jerry on bird and butterfly tours. During the Summer they would return to their home in Gainesville, Florida.
They later moved to Riverview Senior Resort in Palm Bay, Florida during which time she lost her beloved husband, Gerald Einem. They were a devoted couple and were married for 46 years. They loved to travel and explore different parts of the world. Shirley loved to listen to classical music, watch old classical movies, play bridge and other card games. She also enjoyed watching the birds and dolphins from the Riverview dining area.
Shirley had two children, Tim and Laurie Case. Tim (deceased) had one son Allan Case, with his wife Linda Case (nee Gottschall). Allan has two children, Charlotte and Oliver, with his wife Sarah Case (nee Mitzner). Laurie has one daughter, Kathlyn, with her partner Matthew Moralis. Kathlyn has two children, Allegra and Leonardo, with her husband, Daniel Trozzi. Shirley also had three stepchildren, Deborah Jorgensen, Leslie Fleischmann and Mark Einem.
There will be no memorial service. Please make all donations to The Nature Conservancy or William Childs Hospice House:
2 entries.
Shirley (Libby) was my stepmom. I would often visit my father and Libby in Gainseville, Fl. and Mexico. She was a fun-loving person, loved to dress up, and had a different wide brim hat for every occasion.
Libby was an intelligent strong woman whom I enjoyed many a conversation with.