Shirley Sue (Stanley) Vandiver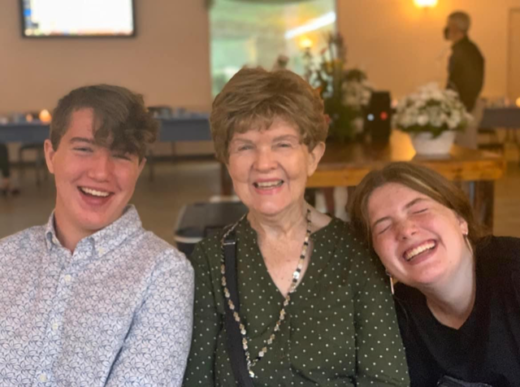 Born on September 10, 1941 in Palm City, Florida
Departed November 1, 2022 in Melbourne, Florida
Shirley Sue (Stanley) Vandiver passed away on November 1, 2022.
Shirley was born in Palm City, Florida on September 10, 1941 to Gordon Stanley and Rosa Lee Stanley. Shirley was a 1959 graduate of North Miami Senior High School. She married Claude Vandiver on April 6, 1962.
Shirley and Claude moved to Melbourne in 1974 and established the Affordable Sign Company in 1980. Claude and Shirley retired in 2007 and recently celebrated their 60th wedding anniversary. Both Claude and Shirley enjoyed volunteering in the Melbourne community with the Meals on Wheels program.
Shirley was preceded in death by her parents, Gordon and Rosalee Stanley; sister Cecilia Allen; brothers Gordon Stanley and Edward Stanley.
Shirley is survived by her loving husband of 60 years, Claude Vandiver; son Vincent Vandiver; son Darren Vandiver and his wife Annette; daughter Heather (Vandiver) McKnight and her husband Robert; grandchildren Christian, Jordan, Miles and Norah; great grandson Lucas; and sister Barbara Weathers.
The family is planning a Celebration of Life on January 15, 2023. They can be contacted for more details.
2 entries.
Shirley and I went to high school together and became "forever friends." I will miss our long telephone conversations and our day trips. My thoughts and prayers are with Claude and all their family and friends. She will be truly missed.
My heart and prayers are with your family. We met just a few years ago and I am left with an impression that will last a lifetime. Hoping we can help provide love and care during a tough time. ♥️