Sonia Lee Elmer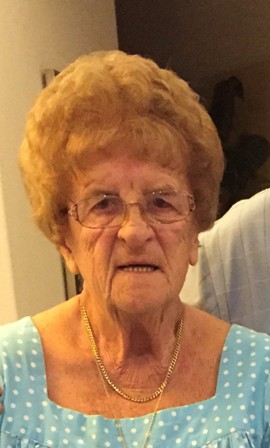 Born in Chicago Illinois on December 19, 1932.
Departed in Palm Bay, Florida on July 2, 2018
Sonia Lee Elmer, 85, of West Melbourne passed away on Monday July 2, 2018. She was a Lutheran moving here in 1975 from Moody AFB Valdosta, GA and retired after 35 years as a Sales Clerk for JC Penney's. Sonia enjoyed cruising, the beach, garage sales, shopping and her grandchildren.
Survivors include her husband of 63 years Richard, sons Jeffrey, Timothy and Thomas (Donna) and a daughter Stacy (Trey) Waters, grandchildren Stephanie (Greg) and Carla and her cat Donald.
A memorial service will be held on Saturday July 7th at 11am in the Brownlie – Maxwell Funeral Chapel.
Donations may be made to William Childs Hospice House or the Brevard Humane Society.