Sonya DeLoise Hall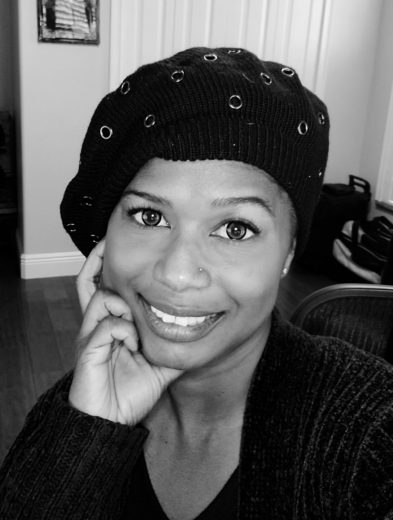 Born on August 4, 1973 in Bangkok, Thailand
Departed on October 1, 2021 in Melbourne, Florida
Sonya DeLoise Hall, 48, of Palm Bay, FL passed away on Friday, October 1, 2021. She was born on August 4, 1973 in Bangkok, Thailand, the daughter of Eddie L. Hall and Patricia J. Lentz. Sonya was a loving and compassionate person who enjoyed spoiling young children and exploring new adventures. She had the most beautiful smile that brightened every soul she encountered.
Sonya loved doing anything out of the ordinary like sky diving and riding elephants in Northern Thailand. She enjoyed trying new and different cuisine, often driving hours to try something she never had before while dragging friends or family members with her.
Sonya had a wonderful relationship with her nieces and nephews, never missing a chance to make birthdays, holidays, and special occasions memorable. She had a special relationship with her niece Tatyana. Sonya stepped up to become a big sister, mother, and best friend to Tatyana when Tatyana lost her mother as a toddler. She was an excellent role model and helped shape Tatyana's character, motivating her to become the family's first college graduate. Sonya loved the idea that young people should achieve more than previous generations.
Sonya was also a dependable friend willing to help without being asked. Her disposition and interpersonal skills helped her excel at her job as a customer service representative and zone manager for Percepta and Ford Motor Company. Sonya always made sure her customers felt special and made them feel like their issues were the most important thing she was working to resolve.
Sonya is preceded in death by her sister, Saundra D. Hall, Tatyana's mother. She is survived by her mother and father; siblings Sydney Hall and Stacie White; aunt Cynthia Floyd; numerous nieces, nephews, cousins and friends.
Sonya will be deeply missed by all who knew and loved her. A memorial service will be held at noon on Saturday, October 9, 2021 at the Thai Temple, Wat Phawanadhammaram, 717 Missouri Street in Palm Bay, Florida.
7 entries.
I've known Sonya since 1988 in Las Vegas, Nevada. We were good friends for quite awhile. She was very kind, funny, creative, spontaneous, and yes a great smile. I just found out yesterday of her passing and I'm deeply sorry to hear it. May she rest in heavenly peace!
I just heard of here passing today. I remember Sonya as one that I really enjoyed working on customer issues with. We only ever spoke over the phone, but through working with her, I can tell she was a special person that I only had very fond memories of when working with her. This broke my heart today when I heard about her passing. God bless all your family in this season of grief, I'm sure she is greatly missed and was greatly loved.
Sonya, You were such a great person all the time. I remember Everytime I saw you and how your smile made the day bright. We had some great time at Rancho. You were always willing to listen and be supportive. I will miss you . We just talked about me coming to visit. Love you and I will always remember that beautiful smile.
Sonya, you left too early! Rest easy our friend.
Sonya was a beautiful soul who touched the lives of many. She truly lived her life to the fullest, enjoying everything & anything, but made sure to take those she loved along for the ride. She will truly be missed and forever hold a special place in my heart. Her love and memories will continue to live on through us all.
SONYA MY HEART IS BREAKING!!! YOU HAVE BROUGHT SO MUCH JOY INTO MY LIFE. YOU THOUGHT ME THE TRUE MEANING OF REAL FRIENDSHIP. YOU ARE THE DEFINITION OF WHAT FRIENDSHIP IS. YOU ARE THE MOST GENEROUS, MOST GENUINE AND LOVING PERSON I EVER MET. YOU MAY NOT BE HERE ON EARTH BUT YOU WILL LIVE IN MY HEART FOREVER. I WILL LOVE U FOREVER. SO LONG MY LOVE MY FRIEND. RIP❤️❤️❤️😔😔😔
Sonya has brought us joy, made us laugh, and shown us love that gives us the lasting gifts of a beautiful life. We are blessed to have known such a beautiful angel. We now have memories to last forever. My sympathy to the family. Love Adreine