Sophia Antoinette Brandel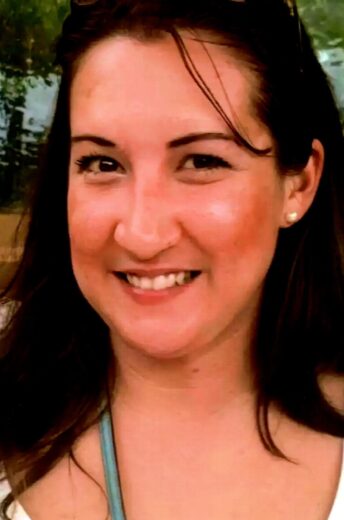 Born on June 4, 1987 in Jacksonville, Florida
Departed May 10, 2023 in Melbourne, Florida
Sophia Antoinette Brandel passed away suddenly at age 35 in Melbourne, Florida on May 10, 2023. She was a loving wife, mother, sister and daughter and will be greatly missed by all who knew her.
Sophia was born June 4, 1987 at the Naval hospital in Jacksonville, Florida. Sophia moved with her parents who both served in the United States Navy.
Sophia met her husband when he was stationed in Kings Bay, Georgia with the United States Marine Corps. They were married December 7, 2013 in Jacksonville, Florida. She has since resided in Melbourne, Florida and has two beautiful children.
She homeschooled both her children and volunteered at her church and with the homeschool co-op. She enjoyed growing pineapples and sewing. She founded her own fashion design company, Niminy Piminy. Sophia was scheduled to work as the fashion director on several local films.
Sophia's first priority was always her family. She is survived by her children Antoinette "Annie" Brandel and Nathaniel "Nate Bob" Brandel; husband Nathaniel Brandel; father Jake (Tracy) Jacobellis; mother Deborah L. Jacobellis; grandmother Antoinette Jacobellis; grandfather Claybourne Houser; father and mother-in-law Mark and Jan Brandel; sisters Diana Jacobellis and Jessica Jacobellis; stepbrothers Cody Rojas and John Yost and many brothers and sisters-in-law.
Family and friends are welcome to join us for a visitation from 10 am with a service to follow at 11 am on Saturday, May 20, 2023 at her church, River Run Christian Church, 1660 Croton Road, Melbourne, Florida 32935. A private family burial will be at Cape Canaveral National Cemetery, Mims, Florida.
7 entries.
I had only recently met Sophie but was delighted to meet another costumer. So sad to hear this terrible news. My condolences to her family .
We just heard of Sophia's passing and we are greatly saddened by the loss. We wish to express our sincere condolences to her family and friends. She had recently joined our film group and we were grateful to have such a talented person on our team. She was such a sweet and creative young woman with a beautiful smile and kind heart. Sophia will truly be missed by all of us. The film group at Eastern Florida Alliance of Media Producers
I am in so much pain. I don't have words to describe it other than I am completely heart broken. I may have not given birth to you, but were my first born. I love you as if you were my own. How do I move on? How do I live everyday like every other? I can't. My world is upside down. I am extremely hurt that I will never get to hug you, kiss you, fight with you, laugh with you, teach and learn with you, grow old with you. A piece of my life is gone. I am so sorry. We are not supposed to survive our kids. God, I know you have a plan for all of us and we don't have to understand but it doesn't mean it doesn't hurt. I am so blessed to have been your stepmom. Thank you for being in my life. I will always cherish the days we had together. I know you are at peace and looking down from heaven seeing how much you are loved. I am going to miss you. I will always love you Sophie Brandel . For ever in my heart ❤️ 💙 💜 💖 💗 💘
Sophia was one of my best friends growing up. We fell out several years ago but she has never left my thoughts. I met her when I was only 8yrs old. We were inseparable back then. I'm at a loss of words to hear of her passing. Even though we weren't currently friends she has always been special to me. We were friends longer than not. I will forever cherish the memories we made together.
Sophia will always hold a large part of my heart, I had the pleasure of growing up with her and Diana, my cousins. I'm heartbroken for everyones loss, I keep reliving all the beautiful memories and how she touched so many lives. I am sorry that I couldn't be there with you all today. And I thank God for the community of our large family. ❤️
God bless the entire family and please reach out for anything needed. We will miss you.
We were so sorry to hear of the loss of Sophia. I had the pleasure of getting to know her through my son marrying into the Brandel family. Sophia was always so personable & very easy to like. She will be missed by us and so many others. Nathaniel ,Nate & Annie you will be in our prayers and thoughts. We love you & God bless Gary & Karen