Steven Damon Compton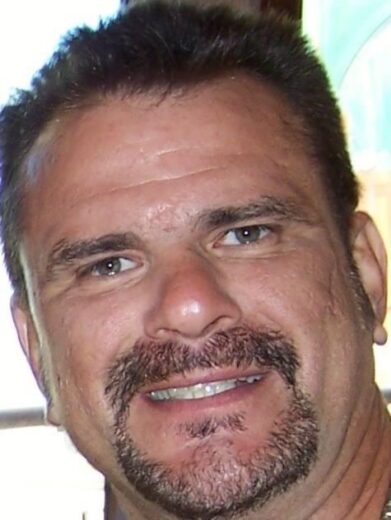 Born on December 1, 1962 in Baltimore, Maryland
Departed March 31, 2023 in Palm Bay, Florida
Steven Damon Compton beloved husband, son, brother, and friend departed this life unexpectedly on March 31, 2023 at Palm Bay Hospital at the age of 60. He was born in Baltimore, Maryland on December 1, 1962 and resided in Palm Bay, Florida.
He married his longtime partner Wayne Armstrong on October 11, 2015. Together they built a life of love and joy. Steve was an artist who loved to create beauty and excelled in many art forms. He devoted a significant portion of his talent into floral design, a skill he learned from his mother from a young age. He worked with several florists over the years and was an owner and designer at Brevard Florist with his husband. Steven retired from the florist industry in 2022 to pursue a love of travel.
Steven was a bright shining light to those who knew him. He was fun, caring, and always there for his friends and family. He was sadly predeceased by his husband Wayne Armstrong and is survived by his parents Darwyn and Evelyn Compton and his brothers Darwyn Jr, and Allen.
He will be sorely missed by his many friends and family. A service to celebrate his life will be held at a future date. In lieu of flowers please consider donating to either Project Response, 745 S. Apollo Blvd. Melbourne, Florida, 32901 (321-724-1177) or The Michael-Gene Kid's Basketball Foundation, 750 W. New Haven Ave., Melbourne, Florida, 32901 (321-307-2753). Both organizations were very dear to Steven, and he donated his time, treasure, and talent to them throughout the years.
Michael-Gene Kid's Basketball Foundation
1 entry.
Steve was one of my dearest friends. He will be missed greatly by all those who knew him and loved him. He had an infectious way in life and was very spontaneous. Do you know him was to love him. We became friends almost 30 years ago. I know he was very lonely since Wayne passed away, and I guess my only solace in all of this is that they are together again. Darwin and Evelyn, we love you very much and we are always here for you no matter what. With our deepest sympathy and condolences the Futch family .