Steven G. Gailey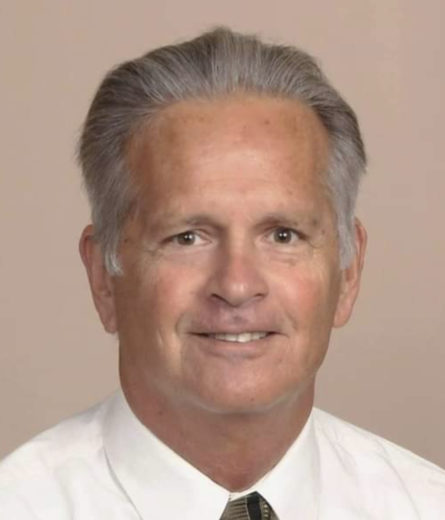 Born April 17, 1953 in Orlando, Florida
Departed March 10, 2022 in Viera, Florida
Steven G. Gailey, 68, of Viera, Florida, passed away in his home on March 10, 2022, after a hard-fought battle with brain cancer.
Steve was born on April 17, 1953, to Arthur and Betty Gailey in Orlando, Florida. He spent his childhood growing up in Ft. Lauderdale, developing a lifelong love for anything to do with the water. He competed on his high school swim team, excelling in the butterfly stroke. Along with his brother and father, he raced five different classes of speedboats and thoroughly explored South Florida's waterways. In one of those bodies of water, Lake Okeechobee, he met the love of his life, Judy, during a water-skiing trip. After he graduated from Stranahan High School in 1971, he married her in 1972 and joined the Air Force doing classified work as a Morse Systems and Direction Finding Operator stationed in Italy during the Vietnam War. Steve and Judy's daughter, Alisa, was born in 1974, and their son, Matthew, in 1976.
After his time in the Air Force, Steve built a career as a trusted commercial real estate broker in Brevard County. He served on the board of directors at Eastwind Church, where he was a member for more than 40 years, devoting his life to serving God and others. As an accomplished bass player, Steve played regularly at his church and made appearances in bands with his brother. He remained an avid water enthusiast throughout his life, swimming, water-skiing, scuba diving, sailing, surfing, paddle-boarding, and cruising.
Steve is survived by his wife Judy Gailey, his brother Bob Gailey and his wife Kathie Gailey, his daughter Alisa Johnson and son-in-law James Johnson, his son, Matthew Gailey and Matthew's fiancé Bekah Heckathorne, grandchildren Steven and Brandon Johnson, and nine nieces and nephews.
Steve is remembered by his family and those that knew him as a steadfast man of integrity who was generous with his time and resources. He worked diligently for his family but made plenty of time for fun. He took great joy in welcoming others into his family's home, providing a haven for those who needed a place to stay on numerous occasions. His love for others showed consistently in his actions. He fought the good fight, he finished the course, and he kept the faith.
Steve's celebration of life will take place at Eastwind Church on Saturday, March 19, at 6 p.m. In lieu of flowers, Steve requested that any donations be made to Hospice of Health First, an organization he and the family so appreciated during the final months of his life.
2 entries.
My wife Darla and I will always cherish the loving smile, loud laughter and eagerness to help others Brother Steven Gailey exhibited while we were privileged to know him. Prayers for comfort going up for all. Chris & Darla Rossetti
One of the finest Christian men I have ever met. He was a real blessing to all of us. Dolores Gailey