Sue Beth Fisher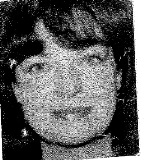 Born in Ethel, Mississippi on November 3, 1940.
Departed in Melbourne, Florida on October 28, 2018
Sue Beth Fisher, 77, of Indialantic passed into the Lord's arms on Sunday October 28, 2018. She was a retired Second Grade teacher at Meadowlane. There will be a celebration of her life in Mississippi.
Sue loved God and Jesus and had a big heart for Israel. She brought her family and countless others to the Lord.
4 entries.
I'm sorry for your loss Jeanne and Joan. I remember Aunt Sue being a very sweet and caring woman. I remember going swimming at her condo pool around Christmas with all of you and couldn't believe I was swimming outside in December. I guess those are the advantages of living in Florida. Our thoughts are with you, love Dan, Mel and Mason Fisher
My beloved Sue Beth Fisher friend who taught me how to pray. The angles of the Lord encamped round about you and took you to the everlasting arms of God. I thank Him for His precious gift of knowing you and our love for one another.
Please accept our sincere sympathy for the loss of Sue Beth. I enjoyed staying in touch with her about our Durant, MS classmates.
I am very sorry to learn that Sue has passed away. She will be dearly missed and will be treasured in memory. I hope a passage at John 5:28, 29 brings comfort to all who are grieving her loss. Your family will be in my prayers.