Ted "TJ" Kleinschnitz, Jr.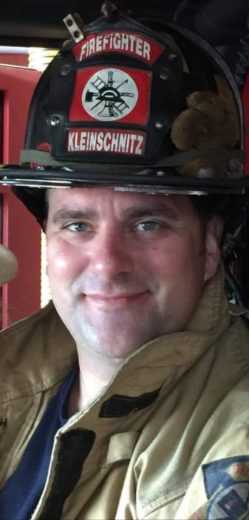 Born on May 29, 1980 in Titusville, Florida
Departed on February 3, 2021, in West Melbourne, Florida
On February 3, 2021 Ted "TJ" Kleinschnitz, Jr., 40, was unexpectedly reunited with his mother, Fawn Cyrus, his father, Ted Kleinschnitz and son, Payton Kleinschnitz, who preceded him in death.
Ted was born in Titusville, Florida on May 29, 1980. He was raised in Melbourne, Florida where he attended Eau Gallie High School and Fire Medic training. Being a Fire Medic was something he was immensely proud of.
Ted was known to his family and a few childhood friends as "TJ". As he matured, he introduced himself as Ted. No matter what name people used, everyone who met him knew that his world revolved around his daughter, Mary Lynne Kleinschnitz. From the moment Mary was born, Ted was wrapped around her little finger. He loved to encourage Mary's love for all things science related.
Ted will be missed greatly by his daughter, stepmother, Sarah Kleinschnitz, many siblings, nieces, nephews, and the rest of his extended family and friends.
Ted's family will be having a time of remembrance to honor him at Riverview Park, 2400 Riverview Dr., Melbourne, FL 32901 on Friday, March 5, 2021. Feel free to drop by anytime between 4pm and 6pm.

3 entries.
Our deepest condolences to all of you. Much love and prayers.
These have been terrible days for you all and you have my greatest sympathy. TJ was a delightful young man. I did not have the pleasure of knowing him well as he got older but I sure did enjoy him as a youngster. God bless all of you as you go through this trial and tribulation.
I remember swimming in the lake behind the trailers. One time my dad yelled from however many trailers down for us to get our butts home. When I ran into the bathroom to get my clothes I slipped and broke my toe. But I still ran all the way home so I didn't get my ass beat. Good times. I am so sorry for all the loss you all have had lately and I am praying for your family.