Theodore William Bitomski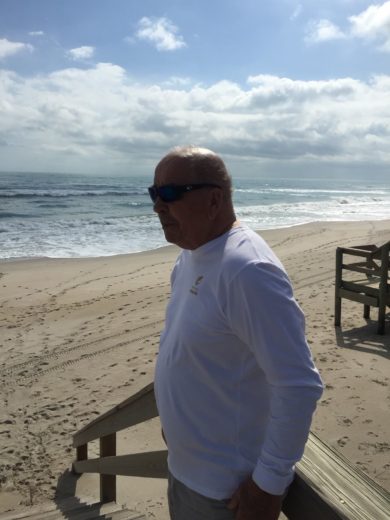 Born on November 27, 1933 in Exeter, New Hampshire
Departed on January 31, 2022 in Melbourne, Florida
Theodore William Bitomski of Indialantic, Florida passed away at Kindred Medical Center on January 31, 2022 at the age of 88.
He was born November 27, 1933 to Theodore and Ora (Lowther) Bitomski of Exeter, New Hampshire.
He was married to Leila Rowell on July 7, 1956.They were married for fifty years.
Leaving to mourn his passing includes his son Mark Bitomski; his long time companion Lois Santos all of Melbourne Beach, his daughter and husband Karen and Mitchel Senft of West Palm Beach, six grandchildren and two great grandchildren.
Ted graduated from Exeter High School 1952 and served honorably as a Sergeant in the United States Air Force. He also worked for Bell & Flynn, Inc. for over twenty five years in Stratham, New Hampshire and was president and owner of Asphalt Recycling of Rockledge, Florida.
His love for the ocean, boating and spending time with his family in their summer home on West Port Island, Maine.
He will be missed and is truly loved.
6 entries.
Daddy you will be truly missed, my phone calls everyday at 6:15 as I'm in Publix . Rest In Peace
Our family has all of you in our thoughts and prayers over the loss of your Father, Grandfather & friend, Ted. May he rest in peace. 🙏🏻🙏🏻🙏🏻
i remember all the times we played golf and all the family christmasas
My deepest condolences to Ted's family and friends. He will be missed by so many.
Best Father in Law. I will miss him so much. Loved by Everyone.
Ted was the best neighbor andfriends anyone could wish for! Your quick wit, dry humor and warm company will be sadly missed… Rest in peace my friend. Chuck