Thomas Carroll "Burr" Parsons II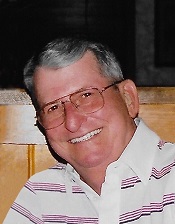 Born January 21, 1941 in Charleston, West Virginia.
Departed on January 2, 2021 in Palm Bay, Florida
PALM BAY, FL — Thomas Carroll "Burr" Parsons II, 79, was born on January 21, 1941 in Charleston, WV and passed away on January 2, 2021 at his home in Palm Bay, FL, just nineteen days shy of his 80th birthday. He was the son of the late Thomas C. and Violet M. Dial Parsons, who had moved the family to Melbourne, Florida in 1946.
After attending Melbourne High School, Burr served in the United States Army before building a career in the appliance business, eventually becoming the owner of Al Booth Appliance in Melbourne before his retirement.
Burr was gifted with an incredible sense of humor, no one could tell a story like he could. To say he was "the life of the party" would be an understatement. Some of his stories were even true! He never met a stranger and became family to all who had the pleasure of knowing him. He was a fishing and hunting enthusiast (and a fabulous dancer!), but above all of his interests and hobbies was his deep devotion and great love for his family.
He will be dearly missed by his wife of 57 years, Ruthie "Tink" Hallowell Parsons and his three sons, Thomas L. (Shelly) Parsons, Michael K. (Susan) Parsons, and Troy E. Parsons, along with his brother, Lloyd E. "Eddie" Parsons and sister, Betty J. "BJ" (James) Zaleta.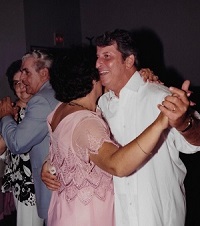 Burr held a special place in the heart of each of his seven grandchildren, Jamie Parsons (Jesse) Harrison, Samantha Parsons (Josh) Baker, Corey Parsons, Justin Parsons, Hanna Parsons (Bradley) Rathbun, Felicia Parsons (Kyle) Brubaker and Troy A. (Celina) Parsons, along with his three step-grandchildren, Corynne Burrows, Brianna Burrows, and Rondall (McKinzie) Burrows.
He was also blessed with six great-grandchildren, Anna Harrison, Owen Harrison, Dean Baker, Jackson Baker, Nolan Baker and Sadie Parsons. One of his many nieces and nephews honored him by saying "everyone should have an Uncle Burr".
A private service with military honors was held at Cape Canaveral National Cemetery in Mims, Florida.
5 entries.
Tink i'm so sorry to read today that Tom passed away. Haven't seen you guys in such long time, did run into Mickey several months ago. Tom was a special guy, great to work with, was a funny funny man! I thought a lot of him & he loved his family. Prayers for you & family. RIP "Burr"
I am so very sorry to hear of this huge loss. I have fond memories of Burr & Tink from years ago. Please accept my deepest condolences. Lynn
Even though Uncle Burr wasn't my biological uncle, I'd say he was! He was funny, witty and always so good to my sisters, brother and I! Whether it was a day in the dove field or hanging out in the barn he always made us laugh. My son gave him the nickname, "Old Goat." He was a great man and I'm proud to have known him! My heart hurts knowing he's no longer with us. He will be missed! We love you Aunt Tinkie!
So sorry to hear of my old friend passing. My sincere condolences to the family. Felicia, all my love.
Tom and I are so sorry to hear about Tom's passing. He was a great man! Our children Phillip and Lory loved him so much. Phillip always said he was his second Dad. And Lory's special memory is that you he always called her George! As awesome neighbors Tom and Tink have always been very special to us. We love their sons Tommy , Michael and Troy and Tink our thoughts and prayers are with you .