Thomas George Donlan, "Miami Tom"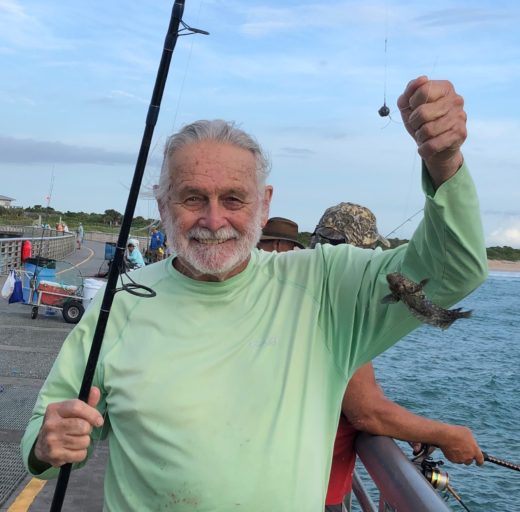 Born June 22, 1943 in Jersey City, New Jersey
Departed April 21, 2022 in Melbourne, Florida
Thomas George Donlan, "Miami Tom" to his friends, 78, of Melbourne Beach, Florida died on Thursday, April 21, 2022 in Melbourne, Florida.
Tom was born on June 22, 1943 in Jersey City, New Jersey to Thomas A. and Anna (Oelkrug) Donlan. He grew up in Miami, Florida and served in the US Air Force, where he trained as an aircraft mechanic during the Vietnam War. After the war, he worked for Eastern Airlines and American Airlines until he retired to Melbourne Beach, Florida to spend his days fishing. He was a lifetime avid fisherman and loved spending time in his yard growing fruit trees.
Tom is survived by his wife Eileen of 47 years and daughters Karen Hausheer and Ellen (Scott) Allen; sister Mary Ann (David) Frankle; grandchildren Victoria Allen and Matthew Allen, and many cousins, nieces, and nephews.
A celebration of life will be held – details will be announced later.
3 entries.
Eileen I am just now hearing about your wonderful husbands passing. My heart goes out to you and your family. I pray for you to find comfort remembering 47 years of marriage - He will be missed by many-
We will miss Tom so much! He and Eileen often had nesting owls in their yard. Tom would come by with updates for us and invite us over for unobtrusive peeks at the owl families. Tom was also a great fishing buddy of Bobby's - going out of his way to call and let Bobby know what fish were biting at the inlet or beach. We are picturing him fishing at that great beach in heavens now <3
Tom was one of a kind! Always willing to help his neighbors, no matter what! Tom will be remembered for his love of fishing and his wiliness to share his catch. He also loved growing fruit trees and giving advise as to how we could improve our crops. Floridana Beach will miss Miami Tom.