Thomas Leo McConnel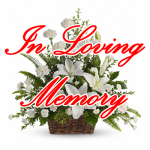 Born on August 20, 19278 in Jamaica, New York
Departed in Palm Bay, Florida on January 20, 2020
Thomas Leo McConnell, 92, died in Palm Bay, FL on January 30th, 2020. Born and raised in Jamaica, NY, Tom was the son of Marie Jeannette Reilly and Thomas Leo McConnell, Jr. Tom was a nurse anesthetist for the Veterans Administration and was a lifelong member of the United States Army Reserve, retiring as a Colonel.
Tom had a zest for life and loved traveling, reading history, and keeping up with current events. He spent the last 23 years of his life as the friend and companion of Veronica Whelehan and together they shared adventures traveling around the world, enjoying life and Vera's large family which Tom lovingly claimed as his own.
Tom is survived by his four cousins, JoAn M. Oliver, Connie Smith, Mary Dowell, and Ann (Mimi) Sparger, all of California. Tom loved keeping up with his California family and visited often.
He was predeceased by his mother and father. His friend and companion, Veronica Whelehan, died 6 days after him.
A funeral Mass and celebration of his life was held at St. Joseph's Catholic Church in Palm Bay. May Tom and his grieving family and friends be sheltered in God's loving and merciful care.