Tom Horn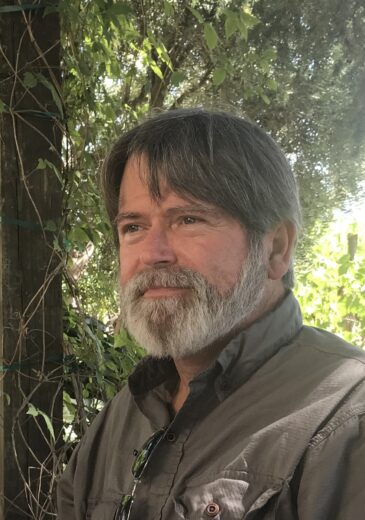 Born on April 4, 1960 in Kermit, Texas
Departed January 30, 2023 in Melbourne, Florida
Tom Horn, 62, of Satellite Beach, beloved husband, father, papa and Santa, sadly left us on January 30, 2023.
He is survived by his wife and high school sweetheart Dorian; son Joseph; daughter Cassidy and his four grandchildren.
Not only was Tom Horn retired Navy, he also was a retired member of the UA Local 295. He then followed his dreams of becoming a writer and having his books published.
A service will be held at Gleason Park, 1233 Yacht Club Boulevard, Indian Harbour Beach, Florida 32937 at 11 am on Saturday, March 4, 2023. Honorably discharged from the United States Navy, his honors will be accorded. Upon conclusion, family and friends will gather for a celebration of life at Senor Locos, 630 E. Eau Gallie Boulevard, Indian Harbour Beach, Florida 32937 at approximately 12:30 pm.
18 entries.
I recall Tom as Debbie's skinny little brother in San Simon
Tom's sister Debbie and I were friends and Tom was the greatest little brother to her and big brother to Teri. I know he will be greatly missed by family and friends, Praying peace and comfort for them all.
I am so blessed to have met Tom and spend time with him. Even during the most difficult times, he maintained a positive attitude and was a light in people's days (mine included). His loss leaves a great hole here, we can look forward to meeting him again in Heaven. Prayers for everyone feeling his absence
Tom-Our street will miss your spirit, your smiles, and your waves. I can't imagine the hurt your family is feeling, just know that if you need anything, we are close and ready to help with anything you need.
Dorian and family my sincerest condolences on the loss of your beloved Tom…husband, father, papa and friend. Dorian, I know what it's like to lose the love of your life and best friend. Take life one day at a time my friend. Love you ❤️
You will be missed Uncle Tom. I still remember the times we played Axis and Allies together and other Board Games. You showed a nephew the kindness and love of an Uncle. May God's arms surround you. With Love your Nephew Paul. My condolences Aunt Dorian, Joseph and Cassidy. Love from Paul, Hillary, and Christian.
Tin Man, your heart inspired us all.
Sorry for the loss of Tom. He is in our prayers.
Dorian and family. I'm so sorry for your Tom was a great man. My prayers are with you all ❤️
Love you my friend! Rest in peace and watch over your beautiful girl Dorian! She is lost without you here so let her feel your love from above. Until we meet again❤️
So sorry Dorian that life has taken this turn. Always cherish the special love you two shared. Nothing can ever take that away. God Bless you my friend!
So sorry Dorian that life has taken this turn. Always cherish the special love you two had and will always have. That can never be taken away. God Bless you my friend!
💖✨ I have been really blessed to have met Tom back in Mallorca Spain at an American School. Facebook was wonderful in helping us all find each other again. Tom has always been very kind hearted and generous. Even back in high school you could see he had such talent and skills, very artistic and well spoken. He has a wonderful family, life long friends, written books and published books. The list is really a lot longer than I have listed of his greatness. What A Blessing He Was! May God bless his family and friends' memories of Tom. Love and prayers going up 🙏☝️❤️🌹🌹🌹❣️
We worked with Tom for many years. He was a joy to work around & always spoke of the love for his family....& the Cowboys.
My family will be forever thankful that we had such a wonderful neighbor. Verbenia Court will not be the same without Tom. Tom, you are forever the Satellite Sanata, and you are forever in our hearts.
Wish I could be there. Condolences and prayers for all of you! Love you all so much!!
Rest in peace shipmates. It was an honor and privilege serving with you. Fair winds and following seas, you have been relieved
My heart goes out to the family. Please know my thoughts and prayers are with you.