Wendy D. Ridenour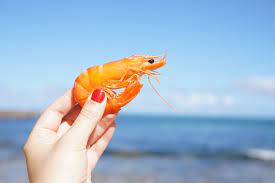 Born on December 19, 1971 in Cocoa Beach, Florida
Departed February 8, 2023 in Merritt Island, Florida
Wendy D. Ridenour, 51, of Merritt Island, Florida passed on February 8, 2023 at home. A lifelong area resident, she was born on December 19, 1971 in Cocoa Beach, Florida.
She was a member of the Bass Anglers Sportsman Society and enjoyed shrimping and sport shooting.
Wendy's husband Greg survives.
Her memorial service will be at 2 pm on Tuesday, February 21, 2023 at Brownlie Maxwell Funeral Home, 1010 E. Palmetto Avenue, Melbourne, Florida 32901.
4 entries.
My sincerest condolences, Greg. Wendy joins her Mom in my prayers; God grant them both eternal rest. - Acquaintance (1966).
May you rest in peace. You will be missed dearly. Tracy Beatty
Your family has been in my thoughts every day, and I want you to know you have my sincere condolences.
Please rest in peace. Your leaving has left a hole in our hearts. Love you, Mary and Gene