William (Bill) Joseph Redmond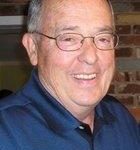 Born on August 28, 1943 in St Augustine, Florida
Departed in Viera, Florida on February 7, 2020
William (Bill) Joseph Redmond, 76, passed away February 7, 2020. He leaves behind his wife, the love of his life for more than 55 years, Ann (Cook) Redmond, his daughters, Katie (David) Manifold; Mary Ann (Glen "Ottie") Lenk; Christy (Scott) Suehle; and his son Tom (Kelly) Redmond. Bill was an extremely proud grandfather to: Max (Jade) Lenk; Jessica Manifold; Alex Lenk; Austin Redmond; Hannah Suehle; Jaxon Lenk; Ryan Manifold; Noah Suehle; Ashlynn Redmond; Emma Suehle and Katelynn Redmond and Great-grandfather to Dove Lenk. "Billy" as he was referred to by his parents and siblings, was a beloved son to Thomas and OraLee (Pellicer) Redmond (pre-deceased), sisters Barbara Channel (pre-deceased), Joanne McElroy, and Marian Cox (Larry Cox) and brothers Thomas Redmond Jr. (pre-deceased), Rev. Lawrence Redmond (pre-deceased), and John Redmond (pre-deceased). Bill was also a proud uncle & great uncle to numerous nieces and nephews.
Born in St. Augustine, Bill graduated from St. Joseph's Academy (Class of '61) where he met his high school sweetheart Ann Cook. Bill and Ann were married by Bill's brother the Rev. Lawrence Redmond at the Cathedral Basilica of St. Augustine on August 1, 1964. Bill graduated from St. Bernard College in Cullman AL, with a degree in Mathematics in 1965. After graduating Bill went on to work for Control Data, Integraph and then ended his professional career with GE Harris where he had the opportunity to travel the globe. Bill was a devout Catholic and a member of Ascension Catholic Church in Melbourne. Bill loved to travel, and play golf but, more than anything, he loved spending time with family.
A visitation and funeral mass will be held at Ascension Catholic Church in Melbourne on Friday, February 14th at 10:30 a.m. with a service to follow at 11:30 a.m. A graveside burial service will be held at San Lorenzo Cemetery in St. Augustine on Saturday, February 15th at 11 am.