William "Bill" Pehaim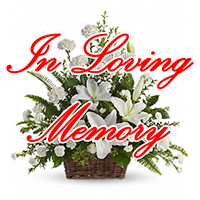 Born in Miami, Florida on January 16, 1950.
Departed in Melbourne, Florida on October 25, 2018
William "Bill" Pehaim, 68, passed away on Thursday, October 25, 2018 in Melbourne, FL. He was born in Miami, FL and was a former Director of Marketing and Research for Burdine's Research Analyst for Sea Doo, and retired as Neighborhood Development Specialist for the City of Palm Bay, after 15 years. Bill has an undergraduate degree from the University of Florida and post graduate degree from Florida State. He was an avid FSU Football fan forever.
Bill is survived by his wife, Ann and brother, Guy.
Visitation will be held on Sunday, October 28, from 5 until 8pm at the Brownlie-Maxwell Chapel with services Monday, October 29, at 10:00 am at Our Lady of Lourdes Catholic Church.
2 entries.
I am so sorry to hear of your great loss. Recently I lost my dear mother, and within 30 days I also lost my dear mother-in-law. What helped us during this time period was the comfort from the Holy Bible, like at Isaiah 25 verse 8 - "The Sovereign Lord will swallow up death forever, and wipe away the tears from all faces." Also at Revelation 21 Verse 4 we find God's promise to remove both pain and death For more comfort, I turn to the website at: www.jw.org (Search: Comfort)
I had the pleasure of working with Bill at the City of Palm Bay for many years where he was a Specialist in the Community Development Department. He was the consumate professional and was very knowledgeable in his field. He will be missed. My condolences to Ann and the Pehaim family. Chris Norton