William (Bill) Potter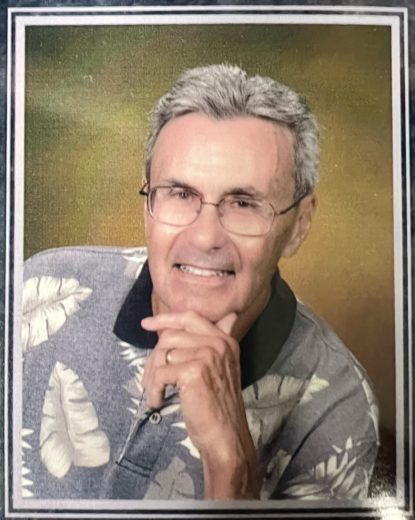 Born on November 29, 1935 in Centre Hall, Pennsylvania
Departed August 5, 2022 in Rockledge, Florida
William (Bill) was born and raised in the State College area of central Pennsylvania. He received his undergrad degree from Maryville College and his doctorate degree from Temple University School of Dentistry.
After graduation, he served in the USAF at Elgin AFB, and then relocated his family to West Melbourne in 1963. In 1964 he started a successful 33 year dental practice. One year he was awarded 'Brevard's Best Dentist' by Florida Today newspaper! For over 50 years, Bill was very active at Wesley United Methodist Church teaching Sunday School, singing in the choir, and supporting community events.
After retirement, Bill volunteered his dental skills for humanitarian missions to Bolivia, Ecuador, and Mexico. He was a lifelong athlete and enjoyed golf, swimming, cycling and lifting weights. Bill was married to his high school sweetheart Dianne for 54 years and is survived by two sons Scott and Tim, five grandchildren, and six great grandchildren.
A celebration of Bill's life will be on Sunday, August 21, 2022 at 3 pm at Wesley United Methodist Church, 2075 Meadowlane Avenue, West Melbourne, Florida 32904. Interment will be at Cape Canaveral National Cemetery, Mims, Florida.
4 entries.
Thank you, Papa Bill for being a wonderful grandfather to my children. You will be missed. May God keep you in his loving arms.
My dentist, your beloved family member, will always be remembered by me fondly. Back in the 80's. And his office manager, Terri. I still, to this day remember him telling me, cause I HATED flossing, 'You don't have to floss your teeth-just the ones you want to keep'! I've repeated that probably a hundred times to kids over the decades. One story I remember, I was in the chair having a procedure done, and just before he was ready to go in, I grabbed his leg and said: "We're not going to hurt each other are "? His eyes got real big but we both had a good laugh. He was truly a blessing in my life and I'm sure yours too. I'm very sorry for your loss. Patty
Nice to open email this morning and find this link. It's a good portrait. I think I will remember Uncle Bill best as he was when I looked up from watching the great egret outside the restaurant window to see Bill watching me watching the egret. His face was alight with recognition of our common pleasure in the bird. I think he winked at me . . .
We love you and miss talking dolphins with you. Put in a good word for us with the big man, and enjoy the best seat on game day! Say hi to Granny Did and let know we miss her as well!