William D. Wooten, Sr.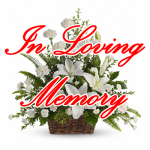 Born in Glenwood, Georgia on October 10, 1941
Departed in Melbourne, Florida on November 6, 2019
William D. Wooten, Sr., 78, of Melbourne passed away on Wednesday November 6, 2019 in Melbourne. He was a retired Captain in the Florida Highway Patrol.
Survivors include his wife Susie, a son William D. (Mangali) Wooten, Jr., daughter Rhonda (Jerry) Parker, 9 grandchildren, 12 great-grandchildren, and sisters Pearl Buck and Nell Breten. He was predeceased by a daughter, Robin Gray and sister Madge Irick.
Calling hour will be at the Brownlie-Maxwell Funeral Chapel on Monday November 11th from 12:00 – 1:00pm with FHP Honors. A Celebration of his life will follow at 1:00pm.
5 entries.
Bill was a very kind man and well liked by his co workers didn't know until now of his passing. . his family was so kind and caring of my family 1972\1985. Their daughter robin baby sat my daughter Kim Ferrell. And Rhonda was a very good, special, friend . iSusie coached the girls in softball and worked with kims dad at one time . we loved them all. Mary Ferrell king 258 Bowdon GA 30108. My thoughts are with you all including billy. Wish it wasn't so late to send this message mary
It was a beautiful service. Papa you will be missed by all. Sending a hugs to heaven. Love Ashley
I'm so sorry for your loss. He will be missed by many. I remember so many things. I remember when they got an Atari gaming game system. Yes, that long ago. He would practice all day when he was off of work then want to challenge the kids. He liked to win and got really upset when he didn't. He LOVED Juice Newton. ❤️. I wish I could be there to support my girls, but I didn't want to make Billy's wife comfortable. This family will always be part of my life. My prayers are with you, Susie. May God wrap you in his arms.
Susie, Bill Jr, & Rhonda, With a heavy heart we are so sorry for your loss. Bill will be missed but never be forgotten. He had a wonderful sense of humor. And a beautiful smile with a big heart to match and his family meant everything. Bill rest in peace.