William John Hazlett, Jr.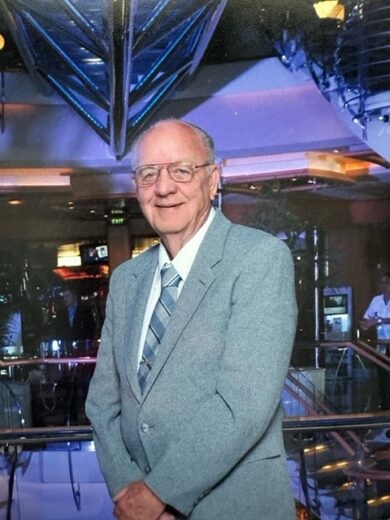 Born on January 14, 1941 in Winchendon, Massachusetts
Departed December 5, 2022, in Rockledge, Florida
William John Hazlett, Jr., 81, passed on December 5, 2022 in Rockledge, Florida. He was born on January 14, 1941 in Winchendon, Massachusetts to William John and Beverly Pearl Oakes Hazlett.
He married Joanne M. Bommarito on April 8, 1961. Joanne is the daughter of the late Frank Bommarito and Evelyn (Farley) Bommarito of Frankfort.
William retired after 38 years of service with Dupont, having starting his career at Remington Arms and retiring from Vespel in Newark, Delaware.
His family includes his wife Joanne, children William J. (Karen) Hazlett of Ilion, New York, Felicia (Steve) Hazlett-Sassman of Palm Bay, Florida, John (Roxanne) Hazlett of Little Falls, New York, Lori (Eugene) Furjes of Xenia, Ohio, Denise (Mark) Conner of Wilmington, Delaware; grandchildren Justin Hazlett, Tyler Furjes, Colin Sassman, Paige (Sassman) Costello, and Elise Conner; sister Beverly (Graham) Bergoway; sisters-in-law: Norene (Walt) Ward and Josie (Freddie) Christensen as well as several nieces and nephews.
He enjoyed hunting, fishing, genealogy research, family gatherings and vacations. They owned an RV and traveled often along with cruising. Joanne and William were Florida snowbirds before relocating to Florida last year. Often he could be found working outside and hanging around in his shed.
In lieu of flowers, please consider a donation in Bill's name to Vitas Community Connection, 255 East Fifth Street, Suite 1200, Cincinnati, Ohio 45202. In the memo line write FOR BREVARD COUNTY FLORIDA
1 entry.
So sorry for the loss of your father. My sympathy to your family.