Walter Randolph Allocca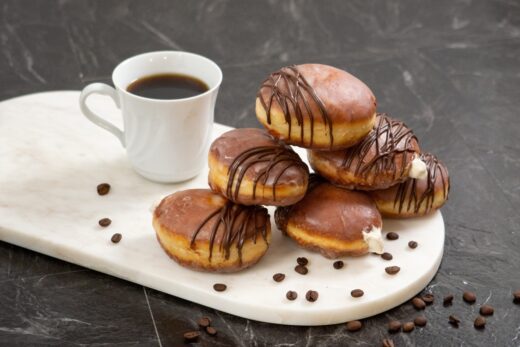 Born June 23, 1943 in Raleigh, North Carolina
Departed October 5, 2023 in Melbourne, Florida
Walter Randolph Allocca, 80, of Melbourne, Florida passed away on Thursday October 5, 2023.
He was born on June 23, 1943 in Raleigh, North Carolina to the late Virginia Tharrington and Walter Vossevell, and was raised and adopted by the late Joseph Allocca.
Walter moved to Kissimmee, Florida in 1981 from Spotswood, New Jersey. He was retired from Ryder Transportation.
Walter loved long talks on a variety of subjects with his two grandsons Shea and Thomas. Many mornings and evenings were spent with them while enjoying coffee and donuts.
He is survived by his daughter Joanne (Steve) Fernez; grandsons Shea and Thomas O'Connor; brothers Kenneth (Nancy) Allocca, Rodney Allocca and Terry Allocca.
Walter was preceded in death by his loving wife Dolores Toye Allocca and his sister Robin Allocca.
Family and friends may call from 1 until 2 pm on Thursday, October 12, 2023 at Brownlie Maxwell Funeral Home, 1010 E. Palmetto Avenue, Melbourne, Florida 32901.
Please consider donations in Walter's memory to the National Kidney Foundation of Florida, 5756 S. Semoran Boulevard, Orlando, Florida 32822:
National Kidney Foundation of Florida
3 entries.
Walter you are at peace now and with Dolores you will be missed by all. Love Ken and Nancy Allocca.
I will miss your daily phone calls and messages. It was always nice to hear about your day. Thank you for the baseball cards you saved for us. You will be missed, dear cousin. Now you are with Aunt Alice, Uncle Larry, Tia Anna, Tia Lillian, Tio Roberto, Tio Nelson, Tio Henrique, Tia Juanita and your maternal cousins as well as your paternal aunts, uncles, and cousins. What a great family reunion!!! We love you.
Kenneth A Allocca from Spring Hill FL. wrote on October 7, 2023: RIP hope you and Dee are together again we will miss you dearly you will always be in are hearts. Ken and Nancy Allocca