Yvonne Rose Alma Montanari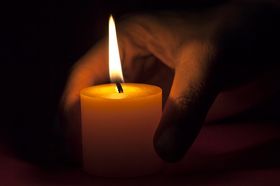 Born on April 17, 1940 in Woonsocket, Rhode Island
Departed July 31, 2022 in Melbourne, Florida
I write these reflections of Yvonne was the kindest of women and a friend to all. If there was a chore to be undertaken, she volunteered her services, the words don't get up, I'll get or do it were words spoken frequently.
To me, Yvonne was not just a wife but the best of friends; a companion. We played tennis, golf and fished. As partners we shared intimate evening meals with a glass of wine; we took walks – talked about life and topics we had a common interest in. Sometimes we disagreed when she would proceed to voice her thoughts in a slightly different way as to get her throughts and points across differently. Usually I would give way and all would be well.
Yvonne accomplished a great deal in her 81 years of life. Too many to mention in this short dissertation. I remember once trying to explain to her the difference between two types of lies: a malicious one and a beneficial one. She was surprised that there were two; the bad and the benevolent one. It is something to be proud of not having been lied to in your lifetime.
If asked what qualities would I want you to remember her by it would be those that I have listed above.
In forever loving memory from a devoted husband of 62 years, Bob.
A memorial Mass will be celebrated at Ascension Catholic Church in Melbourne, FL on Thursday October 13th at 1:30pm.
1 entry.
I worked many times as a King Center volunteer with Yvonne. She was such a pleasure to work with. She will be sorely missed by many. Rest in peace, Yvonne.