Debra (Debbie) Ruth Johnson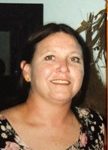 Born in Savannah, Georgia on January 28,1957
Departed in Indian harbor Beach, Florida, on June 21, 2019
Debra (Debbie) Ruth Johnson, 62, of Indian Harbour Beach, Florida passed away on Friday, June 21, 2019.
Born January 28, 1957 in Savannah, Georgia, she was the daughter of Barbara S. Smith and late Missing in Action Chief SMSgt. Herbert E. Smith.
She is survived by her mother, Barbara Smith and step father, Glenn Gordon; three daughters, Krystal Johnson (sp. Scott), Amara Marcoccia (sp. Mike), and Breanna Thrush (sp. Greg); eight grandchildren – Tyler, David, Aaron, Zachary, Vincent, Killian, Devin, and Rosalie; one great-grandchild – Alessia; four siblings, Sandra Miller, Peggy Smith, Herbert Smith, and Michael Smith; and many friends and other family.
Memorial services will be conducted at 7:00 pm Friday, June 28, 2019 at Brownlie-Maxwell Funeral Home P.A. located at 1010 E. Palmetto Ave., Melbourne, FL 32901. There will not be a graveside service.
Debbie loved people just as they were, and she really enjoyed a good pair of jeans and t-shirt (on special occasions she would put on a dress and celebrate). Debbie found beauty all around her. We would like you to please join us as you wish to come! In lieu of flowers, please consider donating to one of the following non-profit charities. If your circumstances don't allow that, please just send a prayer.
1. Family Promise of Brevard; https://familypromiseofbrevard.org/make-donations/ – Debbie was known to help out someone who just needed a place to stay for the night or just needed a shower and a meal. She never judged a person on circumstances and this charity helps families rebuild their future and end their homelessness.
2. Rescuing Veterans Lost in America; https://nvhs.org/donate/ – Debbie lost her father to the Vietnam war, her step father was a Vietnam Veteran and she had many, many friends who were Veterans of war. She was involved with the VFW and rarely missed the moving wall when it came to Brevard.
7 entries.
Debbie was a special friend. She was my Sergeants At Arms when I was President at American Legion Post 200 we always had a good time no matter what we did. She was very dedicated to whatever she did. Losing her is losing a real angel here but God is gaining one in heaven. Thoughts and prayers with the family. You will be missed our friend but we will see you again on the other side. Lisa and Sandy
Wonderful service for Debbie. What a lovely family you are.
God Bless you honey always in my heart 🙏
You were always a bunch of fun to be around. Loved your carefree spirit. Will cherish our last Thanksgiving dinner together. Enjoy heaven and watch as your family blossoms
Debbie was part of the family . Her company was comfortable and soulful . She was loyal and down to earth . We will truly miss her ! Rest In Peace Debbie ❤️
I love you Mom and will think about you every day 💗 keep cracking jokes and giving hell!!!
Love you debbie, I will miss you and your sence of humor.