Dorothy Haselton Chappell Mitterling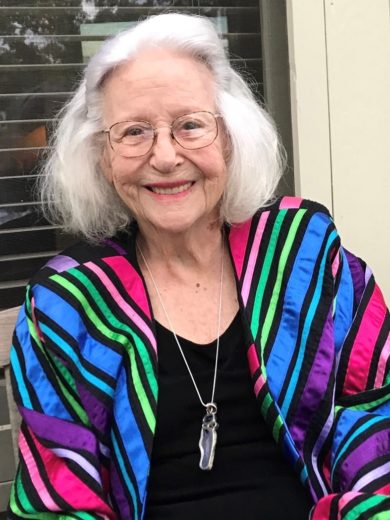 Born November 10, 1925 in Orlando, Florida.
Departed on December 18, 2020 in Melbourne Beach, Florida
Dorothy Haselton Chappell passed away on December 18, 2020. She was born in Orlando, Florida on November 10, 1925 to Dr. John Rocher and Mrs. Dorothy Haselton Chappell. She was the eldest of three girls, with sisters Virginia Chappell Baker and Sherry Chappell Cooper. She attended Marks Street School, Cherokee Junior High and then graduated from Orlando High School in 1943. She attended the Florida State College for Women in Tallahassee. In 1945, she met and married Captain Robert (Bob) Ostrem Mitterling, an Army Air Corpsman who was stationed at Army Air Corp Airfield which is now Herndon Airport. They were married in St. Luke's Episcopal Cathedral in downtown Orlando. Together they travelled extensively with assignments including Iowa, Texas, and Washington, D.C. where Bob was assigned to the Air Force Office of Atomic Energy. The family then received orders Montevideo, Uruguay. After four years, they returned to the U.S. and were stationed at Wright Patterson Air Force Base. After Bob's retirement from the Air Force, the family settled in Melbourne Beach in 1967.
Dottie was involved in many organizations throughout the community. In 1969, she became a founding member of the South Brevard Debutante Assembly Committee, an organization that recognizes young women in the community and promotes future leaders. She exemplified those qualities of volunteerism spending countless hours in supporting the Episcopal Church Women, the Holy Trinity Thrift Shop, the Junior League, the Saint Margaret's Altar Guild and the Haven. Indialantic honored Dottie for her 50 years of service when she retired from the Deb Committee by declaring February 3rd, 2019 as Dorothy Chappell Mitterling Day.
Dottie loved sports, was an avid golfer, knew many fun facts about sports figures, and was up-to- date on current events. She was patriotic, a proud southern lady, and experienced a full life, with all the ups and downs. She was well travelled and well read. She had many long friendships that she cherished. She was Google before there was Google, earning the nickname "the walking encyclopedia." Everyone fought over her as a team-mate in Trivial Pursuit. She adored her children and made a wonderful home for the family in Melbourne Beach.
She is predeceased by her parents, her husband, her son, Robert Chappell Mitterling, her sisters, Virginia Chappell Baker and Katherine Chappell Cooper. She will be forever missed by her daughters, sons' in law and grand and great grandchildren, Christine Mitterling Yachinich, Dorothy Mitterling Figliolia (Tommy), Melinda Mitterling Higby (Mark) and Vicky Goff Mitterling, Mandy Alexander, Katy Zuniga, Ginger Jacinic, Carlton Higby, and Coulter Higby.
The four-legged members of the family will miss GeeDee as well. Her bed was the gathering place, as was the area beneath her seat at the table. She could always be counted on to share her meal. Friends and family also gathered in Dottie's room to visit, sure to hear a great story about her travels, her history, her friends and her well lived life. "Look away, look away, look away Dixieland."
A memorial service will be held on a future date. In lieu of flowers, donations can be made to Holy Trinity Episcopal Church, Melbourne, Florida.
9 entries.
Sincere condolences to the Mitterling family all. Loved talking with Dorothy. My mother Dorraine Palmer of Kansas City, Kansas, was briefly married to Miles Strole, a friend and flying partner of Robert Mitterling's who was killed over North Africa in '42. In my mother's last years, around 2008, she told me of Robert, whom she had saved letters from after Miles's death. I located Dorothy, and we exchanged pictures and occasional wonderful phone calls. She told me all about the Mitterling family. I will miss her. Tom
Dee and Mindy, I am very sad to see your Mom has passed. I have fond memories of her when we used to have sleepovers at your house. She was a kind soul and so good to us girls. Please know I am thinking of you both.
One of the most intelligent women I have ever known she was my godmother and a very cherished member of our family I will miss her deeply since she's one of the few people that I have known all of my life her heart was made of gold and she did so many good things for so many people I miss her and love her very much
You will forever be in my heart. Our friendship was everlasting.
Dottie will surely be missed and cherished. Being a northerner,I was blessed to learn of Southern Charm and etiquette from Dottie. We will all Miss dotties wit, charm and that smile! God bless.
What an amazing lady and life. A true inspiration for me. Rest in His peace.❤️
I loved my Aunt Dottie but with too many miles between us saw her far too rarely. Peace to all my southern relatives and friends and RIP Aunt Dottie.
I'm going to miss Miss Dottie. The last of the group of wonderful friends: Bon-Bon. Lou, Suzanne. The Symphony intermission will never be the same without my "visit with Dottie". Rest in Peace beautiful lady.