Mark Laderwarg
>Born on December 7, 1951 in Brooklyn, New York
Departed on August 29, 2021 in Melbourne, Florida
Mark Laderwarg, long-standing member of the community, passed away from COVID-19 on August 29th. Mark was a beloved father, brother, son, friend, teacher, martial artist, and leader whose passing has deeply affected many.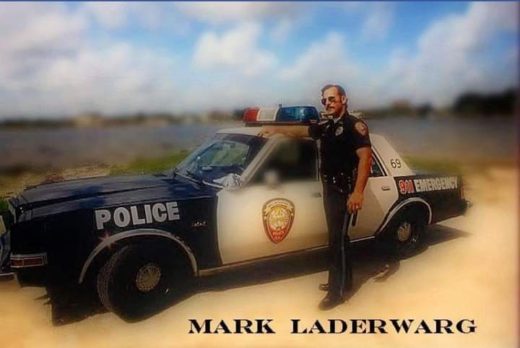 Originally from Brooklyn, New York, Mark moved to Melbourne in 1974. He served the Melbourne Police Department for 30 years and retired as a Commander in 2008. Outside his life as a civil servant, Mark was a black belt and created the Mushinoto-ryu Jiujitsu system. He practiced and taught martial arts for over 40 years. After retirement, Mark taught martial arts and defense tactics at Florida Institute of Technology and the Palm Bay Rec Center. Mark was also the committee chairman for the Space Coast Friends of the NRA.
Mark is survived by his two children and two cats. The family regrets, due to COVID concerns, only a small private service will be held in-person. However, the service will be live streamed for additional guests, and an outdoor "Life Tribute" event will be held in the coming weeks. In lieu of flowers, the family asks that you consider honoring Mark's memory by donating to Temple Beth Shalom.
11 entries.
My sincere condolences to the Laderwarg family . Sensei touched the lives of so many people . He will be greatly missed . I was 16 in the early 70's when I walked in to his dojo on Ave S in Brooklyn . I'm an old student with the warmest memories of training with sensei back in the day . 2 1/2 hr classes knuckle pushups 5 hr classes on Sundays and training 7 days a week . Sensei ,Your Memory will live on through your teachings of mushinoto ryu jiujitsu
I'm so sorry for your loss; you're in my prayers as you grieve. I express my most sincere sympathies to the family during this difficult time. Your Dad was a highly valuable and respected member of our community, and the effects of his passing are already being felt by everyone that knew him. Frank was a wonderful friend and colleague who understood the meaning of the word "TEAM". He was always more focused on the good of the citizens he served and the department than on his own benefit. He made many great contributions to the city, and helped it move forward in numerous ways. His work will not soon be forgotten. Frank was a remarkable man and everyone that knew him is better for having known him. For those of us that had the privilege of calling him "friend" outside of work were humbled by his kindness and compassion to everyone around him. He will be greatly missed and we are all saddened by his death. Know that our thoughts and prayers are with you and his family and friends during this difficult time. With sincere sympathy, Joe Davis (Retired MPD Dir.) & Family
Mark you will be missed. I good man who cared about others, and always freely shared his time with elusive Confucian anecdotes about life. Mark was a great martial artist that always strived to keep the spirit of Bushido alive. Sayonara tomodachi Sensei.
When I was brand new you were my first lieutenant and an inspiration to me. You took the time to talk and give me guidance that would benefit me throughout my career. Thankyou so much for everything you did for me. I'll never forget that CR on Juanita Circle when you backed me up and we arrested a very violent subject. Rest in Peace Commander.
Rest In Paradise Mark, When I Was Young And In The Streets, You Helped Me And Molded My Life To Become A Better Me. I Love You For This And Will Never Forget You. Always In My Heart.
I always wanted to do martial arts growing up, but never had the chance. When I was 26, newly divorced, a single parent to a toddler, and working at the Ted Whitlock Community Center to get by, in walked Mark Laderwarg to give a demonstration of Mushinoto-Ryu Jujutsu. He walked up to the counter and was so cool, so kind, so confident, and such an obvious badass. I was instantly enraptured and the first student to sign up. For the next year, I saved up my lunch breaks to take his class every chance I got. When I left that job, I drove an hour or more one way to continue attending as much as I could for the next five years. I assisted in teaching his self-defense class at FIT and volunteered at the NRA banquet. I took any chance I could to be in sensei's orbit. Unfortunately, my parenting duties took me away from his dojo almost 4 years ago, though I always planned to go back. I can't tell you how much learning from him over those 6 years meant to me. He gave me a focused purpose when I needed one most, self-esteem and confidence, a strong community to be part of, and a helping hand or a smack on the head from time to time, depending on the occasion. He was the best sensei anyone could have asked for. I wish I could more adequately express the love, admiration, and respect I had for sensei, but words seem so weak in comparison to how I feel. I'm forever changed by him, forever grateful to him, and will do my best to live the path he helped me forge. Thank you to his family for sharing him with me and with all of us. I hope that in time our broken hearts will be mended, as in kintsugi, with the happy memories and love Mark gave to us all 💛
May you be at peace Mark. Know how much you are loved and respected. I think the angels may be getting a lesson in the way of Mushinoto-Ryu . You will be missed and remembered.
I hope to see you again,my friend . You are missed.You ran a good race..Well Done..
God Speed Mark. Heaven is full of 1911's to enjoy.
I first met you when I was an 18 year old brand new police officer in 1980. I am honored to have spent many years with you at MPD and got to know you personally as a friend. You will be greatly missed by so many lives you touched and changed.