Mildred H Ritter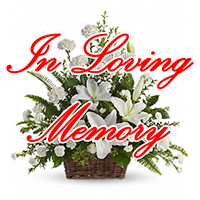 Born in Salem South Carolina on December 9, 1934.
Departed in Melbourne, Florida on June 4, 2018
Mildred H Ritter passed away on Monday June 4, 2018 at her home. She was a native of South Carolina and a housewife.
Survivors include her husband Henry sons Michael, Gregory and Jason daughter Carol Randall, grandchildren Zachary, Eric, Lucas, Bryce, Emily and Amanda.
Services will be on Saturday June 9th at 11am in the Brownlie – Maxwell Funeral Chapel.