Noah J. Pritt II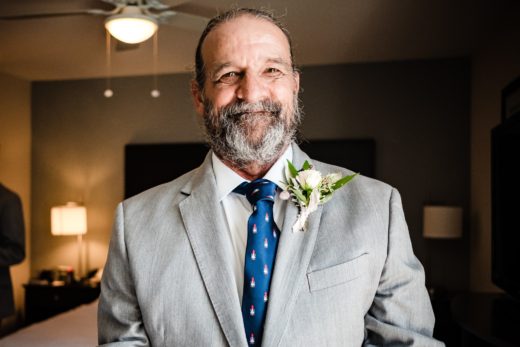 Noah or "Uncle Noah" to many, was born in Anne Arundel County, Maryland., the second eldest of five children. After many wonderful years in his home state of Alabama, he died June 6 in Melbourne, Fla., spending his final days close to his son, Joshua Pritt and daughter-in-law, Brenna.
He is survived by his son Josh Pritt (Brenna) of Fla., his siblings MSGT James Blaine Pritt (Nancy) of Uniontown Pa.; Hope Nelson of Birmingham, Ala.; Harry Pritt of Talladega, Ala.; and Mike Pritt of Pueblo, Colo.; as well as many nieces and nephews.
An Alabama native at heart, Noah loved to hunt, fish, and watch the Crimson Tide. He also loved spending time with friends and was well known locally at his favorite spots across his hometown, especially Waffle House. A true DIY man, Noah could build and "fix almost anything except for a broken heart." He was thoughtful and kind, never missing a birthday card or Christmas present even for his granddogs. Noah had a great sense of humor—his family remembers him as always cracking jokes and quick with a funny facial expression for every moment.
After many years working as a water treatment plant operator for various treatment centers across Alabama, Noah retired from Fort Payne Water with many friends and advanced certifications under his belt. He was always eager to educate on the ins- and outs- of balancing chemical equations and calculating hydraulics to keep the water supply "safe for human and animal consumption".
He will be remembered as a loving father, brother, uncle and friend.
A memorial service will be held in Alabama at a later date.
Noah's family greatly appreciates everything his friends and neighbors did for him over the past few months.
In lieu of flowers, the family would appreciate donations in Noah's name to the Prostate Cancer Foundation.
3 entries.
Noah will be treasured in our hearts Forever
Noah was a dear friend, always with a smile, joke and always put others before him. You will truly be missed my brother. You made everyone's day brighter here in North Alabama.
Noah, a dear friend, who never be forgotten. Always put others before him. Alway had a smile and a joke. Miss you dear brother..