Sean Jeffrey Peterson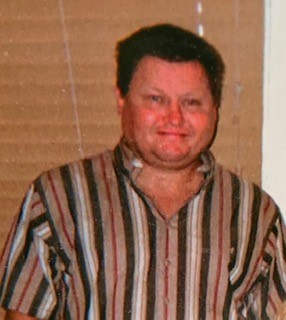 Born April 21, 1967 in Bridgeport, Connecticut.
Departed on December 17, 2020 in West Melbourne, Florida
Sean Jeffrey Peterson of West Melbourne, Florida and formerly of Melbourne Beach, Florida and Madison, Connecticut, the third son of Jeanette M. Peterson and Clifford A. Peterson (deceased March 28, 2012) joined the Church Triumphant at 1:32am on Sunday, December 27, 2020. He suffered a severe asthmatic attack that ultimately caused cardiac arrest three times the evening of December 17, 2020. He was born in Bridgeport, Connecticut on April 21, 1967.
Sean is welcomed home by The Lord, Jesus Christ, his Dad, Cliff, his Grandparents, Sam and Sophie Stein, and, Eric and Ellen Peterson, as well as many of his extended family and friends. He rests knowing his Mom, Jeanette, and brothers, Curt (Susan; West Melbourne, FL.) and Daryl (Karen; Eagle River, AK.), his nieces (Katie, Jeni, Jeanette, Snickers – deceased October 20, 2011, & Bella) and nephews (Chad, Josh, and Cody) will carry on his commitment in generosity and love for one-another. Sean is fondly remembered for his hope, his joy, and his love in all he accomplished during his earthly walk.
Sean is a graduate of Central Connecticut State University, earning a BS Degree in Auto-Mechanical Engineering. He was a self-proprietor and owned SP AutoMarine in West Melbourne, FL since his graduation from college.
A Celebration of Life Service for Sean is scheduled for 11:00am, Saturday, February 13, 2021 at Advent Lutheran Church – Grace Campus, 1805 Oak Street, Melbourne Beach, FL 32951. A reception of family, friends, and neighbors will immediately follow the service. In lieu of flowers, the family requests donations be made to the South Brevard Sharing Center, 17 East Hibiscus Blvd., Melbourne, FL 32901, or, the Daily Bread Inc., 815 East Fee Ave., Melbourne, FL 32901. Sean donated much of his time, talent, and treasures and generously gave to both organizations.