Agnes M. Beale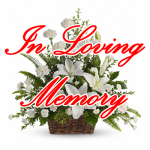 Born in New York, New York August 29, 1939
Departed in Melbourne, Florida on September 25, 2019
Agnes Mary Beale, 80, of Melbourne, FL passed away on Wednesday September 25, 2019. She was born in New York City, NY, grew up in Guttenberg, NJ, and, over the course of her life, also lived in Pennsylvania, Maine and Florida.
She spent her career in insurance. After retiring in Maine, she stayed active through Senior College and the Maine Maritime Museum. When in her 40's, she started taking college courses, eventually earning a BA in history. She traveled the world and was an accomplished photographer. She also enjoyed researching her family history, at one point finding cousins in New Zealand, then traveling there to visit.
Her faith in God was very strong – she loved her church and was always involved there. She made friends for life, always stayed in contact and never forgot a birthday or special occasion.
A Memorial Mass will be celebrated for her on Thursday, October 10 at 10:00 in Ascension Catholic Church. The family, at Agnes' request, gratefully declines flowers and encourages donations to St. Jude's Children's Hospital.

13 entries.
I met Agnes at a breast cancer retreat. We were both wandering and looking for comfort. I've been thinking about her these past few days and wondering to call her. She was admitted to assisted living and promise to call. I have two of her batik prints in my kitchen that I treasure.
Aggie Bee: part grandmotherly, part confidant, and full on cheerleader, your friendship and our adventures through Ireland helped shape me to the person I am today. Love you and miss you always.
Rest in Peace Agnes. I will miss you. We had great times you, Bob & me. You did great things in your life and they will be remembered.See you in heaven. Cousin Kathy
Dear Agnes Rest in Peace I know you will make friends in heaven, because you always had a great personality. Cousin Bob
So sorry to hear of Agnes' passing, she was a truly amazing woman and we have very fond memories of time spent with her. Sending love from the UK, sorry we won't be able to make the memorial mass in person but will keep you in our thoughts xxx
I will miss you greatly, Ms. Bee. See in the lights at the Christmas light parade.
Agnes was a very special lady. Our paths crossed through two insurance carriers, three children, and the states of PA, NJ, NY, ME & FL. Our visits to ME (oh how you looked forward to bantering with David) and her two stays with us were filled with sage advice, laughter, ice cream and always a dash of sarcasm. You'll be missed, dear friend.
i would say "a life well live". Rest in peace in the arms of your heavenly father.
RIP Agnes. I enjoyed our visits. What a lovely lady.
Rest in peace my dear friend.You will be missed. To Pat- I am so sorry for your loss. You were so good to Agnes. She was lucky to have you as her cousin.
Agnes will be deeply missed. It was a great pleasure to know her.
Sweet Aggie B, thank you for being the big sister of my heart. I will always love you and miss you.