Alphonse (Al) Arthur Pauwels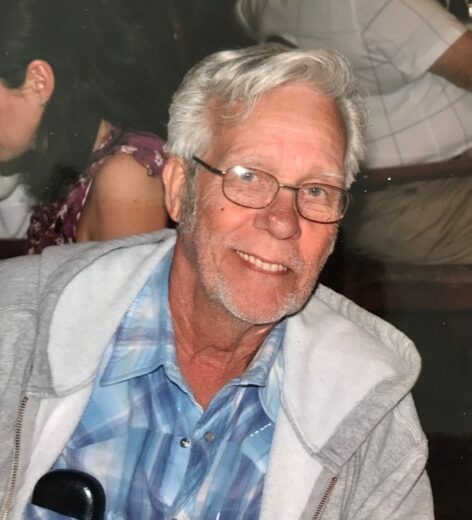 Born on January 17, 1938 in Kewanee, Illinois
Departed February 15, 2023 in West Melbourne, Florida
Alphonse (Al) Arthur Pauwels, 85, of West Melbourne, Florida, passed away peacefully at home on February 15, 2023.
He was formerly of Saffell, Arkansas and the Quad Cities, Illinois.
Al was born on January 17, 1938 to Alphonse and Martha (Grawet) Pauwels in Kewanee, Illinois. Al attended Rock Island High School and served in the Army National Guard from 1955 to 1958. He began his career in 1963 with John Deere Harvester Works in East Moline, Illinois, acquiring 30 years of service and retiring as an industrial truck operator from the combine manufacturing division.
He was preceded in death by his parents; brother Arthur "Art" Pauwels; sisters Annalee (Pauwels) Dohler and Betty (Pauwels) Boynton; and brother Gerald "Jerry" Pauwels.
Al is survived by his wife of 37 years, Ophelia and children Gary Pauwels of Milan, Illinois, Tammy Green (Jim) of Silvis, Illinois, Lisa Declercq of Davenport, Iowa, Aaron Pauwels of Davenport, Iowa, Ken Keehn of Smithville, Arkansas, Marla Keehn of Palm Bay, Florida, and Matthew Kirby of Saffell, Arkansas. He leaves behind several grandchildren and great grandchildren.
Affectionately called "Al Pal" by friends and family, he will be remembered most by his huge heart, big smile, crazy sense of humor, colorful Belgian phrases, and his skillful ability with the riding lawn mower – he'd been there and mowed that. During his long life, he enjoyed traveling, working on cars, gardening, and could always be counted on to play a game of cards with family. During retirement, Al and his wife Ophelia spent much of their time in Florida before settling in Saffell, Arkansas until 2022.
Services will be held in Arkansas in the near future. Announcements will be forthcoming as arrangements are finalized.
4 entries.
Joan Jenkin Mosser. Forest Grove, Oregon
Alphonse was a special cousin that we had many youth times together with fond memories. May he rest in Jesus's arms for eternity.
So sorry to here of Als passing our prayers are with all the family Buddy and Linda Drury
So sorry to for ya loss..Going to miss you Al..love ya